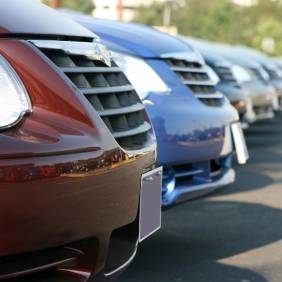 Car insurance prices may be rising, but the increasing use of pay-as-you-drive schemes – or telematics – is helping young motorists keep costs down, with premiums for this group falling by more than 21% in the last 12 months.
Young drivers usually pay more for insurance because of their lack of experience and greater likelihood of having an accident, but according to the latest Car Insurance Price Index, the average comprehensive premium for this group fell to £1,983 in the last three months of 2014, down from £2,512 at the end of 2013.
The statistics, compiled by Confused.com and Towers Watson, did reveal that prices for this group had risen when compared to the previous three months, although this was in line with a general rise in prices across most of the car insurance market.
According to Towers Watson, the year-on-year fall in premiums for younger drivers is largely due to the increase in telematics products on offer. These are devices installed in cars which monitor a driver's actions behind the wheel, so the better they're driving, the less they pay for cover. (See the our Young drivers guide for more information).
A separate report published today, The Young Driver Report from Ingenie, revealed that in addition to the cost savings that come with telematics devices, young drivers are considerably less likely to crash their cars within the first six months of passing their test. It also suggests that 40% of new driver crashes (28,749) involving 17-25-year-olds could be avoided through the use of telematics.
'Thanks to careful driving and the telematics box, I could see I was doing well'
Vic.star posted in our forums: "I'm with Insure The Box – a telematics insurer. I paid £980 for my first year (I was 21 when I took out the policy) compared to the cheapest on comparison sites of £1,400! I was only limited to 6,000 miles for the year but you can buy additional miles if needed.
"Thanks to careful driving and having the telematics box fitted, I could check my miles online and see that I was doing well. In the end I managed to get my renewal quote for half the price of anywhere else, which is brilliant!"
What about other drivers?
According to the index, despite an overall £51 fall in comprehensive insurance policies in 2014, an average £12 increase in the last three months of 2014 meant the average premium had bounced back to £594 by the end of the year. (See MSE's Cheap car insurance guide to compare quotes).
Regionally prices fell in some areas, however, with comprehensive drivers in Manchester and Merseyside seeing their insurance price decrease by more than 10% to an average of £807, though it remains the most expensive in the country outside inner London. In comparison, drivers in the Scottish borders paid the lowest average premium of £397 at the end of 2014.
And both men and women saw their premiums increase in the last three months of 2014, with rises of £13 and £11, respectively.
Steve Sanders, finance director at Confused.com, says: "These latest upwards price movements, for the second successive quarter, are likely to fuel further speculation that we have passed the bottom of the insurance price cycle.
"It's the first time we've seen consecutive price rises from quarter-to-quarter since June 2011 and although the rise was marginal in Q3 2014 (£3), this latest rise is more substantial (£12). Though prices are still down year on year, some consumers have seen substantial price rises compared to last quarter."