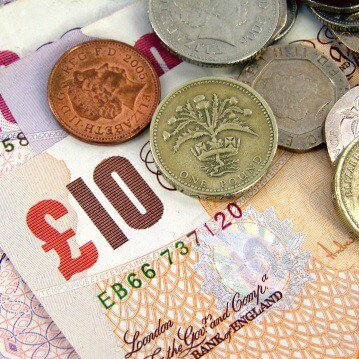 Bank staff are adding to the distress of people registering power of attorney by misunderstanding what rights are involved, making administrative blunders or losing important documents, according to the Financial Ombudsman Service.
The service, which resolves disputes between financial firms and their customers, has today launched new guidance to help both bank staff and consumers avoid the potential for things to go wrong, which it says can often have "highly distressing" results (see MoneySavingExpert.com's Power of Attorney guide for how to set one up).
Consumer complaints to the ombudsman about power of attorney have been growing. About 30 to 40 new cases involving power of attorney – where someone is given the legal power to manage another person's finances – are seen by the ombudsman every month, up from about 25 to 30 cases a couple of years ago.
Such cases are particularly sensitive because often someone will have given a friend or a relative power of attorney over their finances because they are ill or there is concern about their mental capacity to make their own decisions.
But the ombudsman service says that, in some cases, bank staff have insisted on original copies of documents – only to lose them or not record the power of attorney properly on the computer.
It has also seen cases where staff have failed to understand what rights a power of attorney gives – sometimes even insisting on speaking to the person who has health problems.
Chief ombudsman Caroline Wayman says: "Whenever I speak to people about money problems, it's often issues with power of attorney that provokes one of the strongest reactions.
"However, it's apparent that the majority of the complaints we see could have been prevented had bank staff understood more about how a power of attorney works and the rights they give people."
Tips for consumers and banks
Here's the new guidance the ombudsman has today published for consumers:
When registering power of attorney with a bank, you should make an appointment beforehand as staff are likely to need to follow a process to make sure they have done everything correctly.
It is worth asking the bank exactly what documents you will need. These are likely to include the power of attorney document or a certified copy, along with proof of identity and/or address such as a passport, driving licence or utility bill.
You should let the bank know if you are concerned about the mental health of the person who has given permission to you to handle their finances, as well as explaining any financial matters which mean the power of attorney needs to be processed more urgently.
The bank should be able to take copies of original documents rather than keeping them. If the member of bank staff is unsure about doing this, you should show them the ombudsman's guidance and ask them to contact their staff helpline or a manager.
In its guidance for bank staff, the ombudsman suggests the following:
Bank staff should speak to the department that registers power of attorney so that they understand what will happen next.
Staff should speak to the person registering power of attorney in a private room if possible, take time to explain the process and give realistic timescales for how long the process will take.
Staff should not keep original documents as if they get lost or damaged this can cause a great deal of distress. They should try not to keep people waiting and they should ask their manager for help if someone has a pressing reason for the power of attorney to be processed quickly.
Finally, staff should not insist on the person who has given permission for their finances to be handled by someone else being present as they may have health problems which could make this difficult.
For the full guidance, see the Financial Ombudsman Service's website.