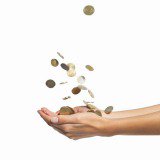 The Financial Conduct Authority (FCA) has today launched a challenge to the industry to ensure it better protects vulnerable customers after research found that in some cases their treatment can lead to further stress and harm.
The regulator has published a paper on consumer vulnerability, which aims to open up a debate between firms to ensure frontline staff can spot the signs of a potentially vulnerable customer so they can refer them to specialist support where appropriate.
The report isn't a set of rules or regulations for firms to abide by, but the FCA says it will work with the industry and trade bodies to discuss experiences, best practice and the potential approaches around vulnerability issues. (See MoneySavingExpert.com's Financial rights guide to complain and get help and compensation.)
In one example given by the FCA, it heard how a cancer patient contacted their bank to discuss a temporary loss of income but instead of talking through their options, they were told to call back when their accounts were in arrears.
MoneySavingExpert.com has told the FCA what it thinks should be done to help vulnerable customers as part of its report and our founder and editor Martin Lewis is included in the FCA's video, which challenges firms to review their approach to vulnerable consumers.
Martin Wheatley, chief executive of the FCA, says: "We all know somebody in a vulnerable situation and we can expect the number of people who find themselves in those circumstances to grow over the coming years.
"We all need to start thinking about what the solutions to these challenges will be. Whether it is accessing funds or securing a repayment holiday, we will work collaboratively with firms to identify what inclusive policies could look like and how best we can create the right outcomes for those consumers. It's a challenge for regulators and firms alike."
The move follows research by the FCA, which found that many of the policies in place to protect consumers is aimed at the 'average' person so firms may not be flexible enough to resolve individual situations, particularly for those who are considered vulnerable.
It also found that:
The response of staff both on a helpline or in branch is crucial to customers' experience and outcomes.
Frontline staff do not need to be experts but they need to know where internal expertise lie and when to refer people on.
Most problems relate to poor interaction or systems.
Some consumers are overwhelmed by complex information and find it hard to distinguish between marketing and important product messages.
In some firms there is inaccurate or overzealous approach to the rules, such as those around data protection or affordability, preventing firms meeting the needs of vulnerable consumers.
According to the regulator, a vulnerable customer is someone who, due to their personal circumstances, is especially susceptible to detriment, particularly when a firm is not acting with appropriate levels of care.