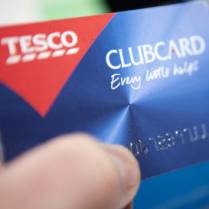 Clubcard members planning on redeeming vouchers may want to hold on to them for now as Tesco is set to launch a series of flash sales over the next four weeks.
The supermarket claims the deals will give Clubcard holders the chance to boost their vouchers with "offers up to 70% off the usual great deals" (see our Tesco Boost guide to reclaim lost vouchers).
The first flash sale launches at midday 12 February and will enable members to purchase an adult cinema ticket for £2.50 worth of Clubcard vouchers, a deal you usually need £4.50 worth of vouchers for through the supermarket's online reward scheme.
A spokeswoman for Tesco confirmed to MoneySavingExpert that the flash sale offers would be better than the standard Boost offer with each partner, but that stock would be limited – so Clubcard holders may have to hurry if they want to grab a deal.
Tesco wouldn't confirm the specifics of the remaining five deals it is planning, all we know is that these will include deals with the companies below on the dates listed below. The details for each will be announced 24 hours before the sale starts.
Here are the planned deals:
Cineworld – midday 12 February: £2.50 worth of Clubcard points for an adult cinema ticket, usually £4.50 worth of Clubcard points.
Ticketmaster – 16 February. Exact deal tbc.
iTunes – 18 February. Exact deal tbc.
PizzaExpress – 23 February. Exact deal tbc.
Spafinder – 26 February. Exact deal tbc.
National Rail – 3 March. Exact deal tbc.
Tesco hasn't yet revealed how customers will be able to get the deals but it's likely it will be via its Flash Sale website.
As always, check terms and conditions before signing up to an offer and remember that there may be other ways to boost your points, see our Tesco Boost guide for more.