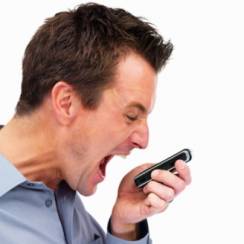 Mobile phone users will be protected from massive bills when their handsets are stolen both in the UK and abroad under measures announced by the Government.
Under a voluntary agreement, EE, O2, Three, Virgin Media and Vodafone will introduce a "liability cap" of £100, which will activate as long as the phone is reported lost or stolen to both their mobile provider and to the police within 24 hours of going missing.
It means the most a victim of theft will pay is £100, protecting around 27 million customers on pay monthly contracts from receiving shock bills of thousands of pounds because their phones have been used by thieves.
The protection doesn't cover pay-as-you-go (PAYG) customers, as the Government says that when a PAYG handset is stolen there is only a limited amount of credit on the phone for thieves to use in the first place.
See MoneySavingExpert.com's Mobile phone insurance guide to get your handset covered from theft, loss and damage from £5/month.
According to the National Mobile Phone Crime Unit (NMPCU) around 300,000 mobiles are reported stolen to the police each year in the UK and Citizens Advice says consumers regularly contact it for help after being hit with five-figure bills, some as high as £23,000.
Between April last year and February Citizens Advice estimates that users have lost as much as £140,000 because of bills on stolen mobiles.
Three introduced this protection for its customers in January 2015, while the four other operators have now confirmed their plans:
EE will introduce in the coming weeks – we are checking whether this includes Orange and T-Mobile customers too and will update this news story as soon as we hear anything.
O2 will introduce the cap by September 2015.
Virgin will introduce the cap from 1 July 2015.
Vodafone will introduce the cap this summer.
Tesco Mobile says its contracts are capped at £50.
Giffgaff says it is contract free so as long as the user reports the phone lost or stolen, they will never be left out of pocket.
However, some experts claim the cap, at £100, does not go far enough to protect consumers who often already overpay for contracts that don't suit their needs.
New code of practice
The protection comes as part of a new Code of Practice that all five mobile operators have signed up to. The code also requires providers to make the following issues clear to consumers to again prevent them from bill shock:
Out of bundles charges – by providing clear and transparent pricing information, alerts when they reach data bundle limits or the ability to monitor usage.
Roaming – providing information on how to turn off data roaming and avoid roaming charges.
Premium Rate Services and in-app purchases – provide a barring function so consumers can protect themselves against unauthorised or inadvertent calls to premium rate voice services, and protections against in-app purchases.
Ed Vaizey, Minister for the digital economy, says: "Protecting hardworking families from shock bills through no fault of their own has been a priority for this government. By working with the mobile operators, we have secured an agreement that will provide consumers with real benefits as well as offer peace of mind."
Additional reporting by Paloma Kubiak.