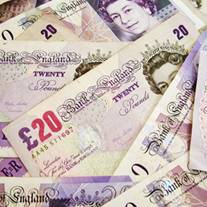 Giant credit reference agency Experian is finally paying out to customers who claimed money back for unfairly sold ID fraud expenses insurance, in a massive victory for our reclaiming campaign.
Some have been told this week they are getting £200+ for the often useless cover after using our template letters to reunite customers with THEIR cash.
Here are the key points:
Successes have been flooding in this week following our campaign, the biggest we've seen is a £216 refund. This morning alone, we have seen five examples come in.


Experian is now paying out without argument in some cases, though it insists these are "goodwill payments", not an admission of guilt. Before that, it originally outright rejected at least four complaints, but all initial adjudications into those four cases by the independent Ombudsman were upheld in customers' favour, so Experian then paid them out.


We believe the optional cover was unfairly sold because it was not clear you could cancel it.


If you signed up to the CreditExpert credit monitoring service between January 2011 and July 2014, paying £14.99/month, you most probably had the ID fraud expenses cover for that period as an add on to the credit rating package. See our Experian CreditExpert reclaiming guide to get your money back (usually £5/month plus 8% interest).
We launched our Experian CreditExpert reclaiming guide, which has full step-by-step help and free template letters, in August 2014 with successes now flooding in this week. This news is a huge boon for thousands of others in a similar boat, showing they could well get their money back too.
Claim now
Martin Lewis, MoneySavingExpert.com founder, says: "The cost of credit monitoring services has exploded over the last few years. It used to be £5.99/month but it then became £14.99/month.
"One of the ways they bumped up the price was to sell insurance policies we believe were unnecessary for many and useless for others. Where people had the choice to opt out it was not made clear enough.
"So, if you signed up between January 2011 and 28 July 2014, I'm urging you to use one of our template letters and read our step-by-step guide to complain and possibly get £100s back."
How the cover was unfairly sold
We believe the insurance was unfairly sold because you effectively had to get it to sign up to the wider credit monitoring service, even though the cover was optional.
Yet Experian failed to highlight clearly the fact you could cancel it. Therefore, many unwittingly paid for an expensive, unnecessary and unsuitable policy. Our guide has more detailed info on how the insurance was sold.
Experian, which flogged the cover as part of its CreditExpert credit monitoring service for more than three years, initially rejected at least four complaints.
However, it is now paying those claims out as the independent Financial Ombudsman Service has ruled in favour of customers who escalated their complaints to the free adjudication service in all four cases it has reached a decision on.
Following those rulings, we have also seen evidence of Experian now paying out to those who complained without it being referred to the Ombudsman.
In letters to customers following the Ombudsman rulings seen by MoneySavingExpert.com, Experian claims it is not actually upholding their complaints, instead it is paying out as a "gesture of goodwill". We have seen this language used both to customers where it is not arguing with their claim AND after the Ombudsman has ruled in the customer's favour.
These tactics are similar to those employed by banks when paying out redress for unfair bank charges and mis-sold payment protection insurance in the past.
Successes rolling in
We have heard of at least 15 cases of customers being reunited with their cash, five of which we learned of today, showing the momentum is building.
Lee Cartmell, 29, from Buckinghamshire received £216, the highest amount we've seen so far. He used the MoneySavingExpert Credit Expert guide and template letter and got an instant response from Experian in January stating that the decision was pending.
He then had two further holding emails, and then a final email confirming the "goodwill payment" this week.
He says: "I used your MSE template letter and got an instant response from it stating that it was being argued in court [if Experian told him that, it was wrong as this didn't go to court], and that I would be put on hold pending the result of those cases. I'm happy with the payment now."
Another of these cases was 34-year old hotel manager Paul Upton from Southampton, who has now been given £114, though only after his initial complaint was rejected and he fought the decision with the Ombudsman.
He says: "I initially realised I'd been paying this insurance premium after reading the article on MoneySavingExpert.com, and I followed the tips there.
"I think Experian was hoping I would give in and not decide to put the effort into pursuing it. It was worth the wait to ultimately get the result I wanted and I would recommend that others don't give in if they are initially turned away by Experian."
Technically, the Ombudsman's decisions are not final as they have been made by a more junior staff member. However, the fact Experian is nevertheless paying out shows the complaints have ultimately been successful as it has not exercised its right to appeal those decisions to a more senior ombudsman, which would then be binding.
How much was the ID fraud expenses cover?
In every case we have seen, Experian is paying back the £5/month cost of the cover for every month the customer had it, plus 8% interest. This is a confusing amount given Experian's literature clearly stated the cost was £6.40/month. However, many of those who have been offered the £5/month have accepted it and this is the same figure the Ombudsman recommended in its initial ruling.
The credit monitoring service was on sale between January 2011 and July 2014, with the insurance included, for £14.99 per month all-in. This had been bumped up from the previous cost of £7.99 where cover was not included, though before that it cost £5.99.
Customers who wanted to cancel the 'ID fraud expenses insurance' part of the policy could do so, bringing the price to £9.99 per month. From 29 July 2014, the product was re-launched with a revised set of features priced at £14.99, which is the cost it is today. The re-launch followed on from media reports of its customers complaining they had been unfairly sold the product previously.
What was the cover?
According to Experian's terms and conditions, the product covers fees you could have racked up when putting your house back in order if you had fallen victim to ID fraud, such as legal fees, the cost of replacing documents and the cost of making phone calls.
Yet this type of cover is often useless because these costs are often minimal anyway, while it didn't cover any actual loss from the fraud itself.
An Experian spokesman says: "We highly value our customers and their views and will always look to resolve issues where we can.
"We have received a small number of individual complaints relating to a previous version of our CreditExpert product, which we are working with each customer to resolve on a case-by-case basis."