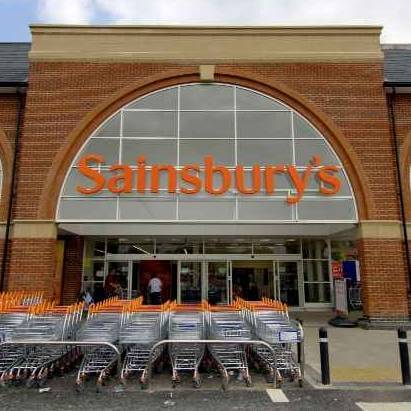 Sainsbury's Nectar card customers may want to hold on to points as they'll be able to exchange them for vouchers twice their usual value in a few weeks time to spend on selected items including toys, homeware and TU Clothing.
From 18 to 31 March Nectar customers will be able to swap points in multiples of £10, up to the value of £40, for vouchers to spend across seven categories. These must be redeemed before 11.59pm on 31 March, subject to store closing times.
See our Loyalty Points Boosting guide for more on Nectar, as well as Tesco Clubcard, Boots Advantage and Morrisons Match & More.
The supermarket's double up points promotion comes just a month before it cuts the amount of points you can earn in half.
At present customers earn two points for every £1 spent in stores on qualifying items. But from 11 April they'll only get one point per £1 (see the Nectar points cut in half at Sainsbury's and points for bag reuse scrapped MSE news story for more information).
What are Nectar points?
Nectar is the loyalty scheme used by Sainsbury's to reward its customers for shopping at the supermarket. You can also collect points when spending at other retailers, including BP, eBay, Expedia and British Gas (see the full list of participating brands) and when shopping at certain retailers via the Nectar e-shop (see a full list of participating stores).
When redeemed in store at Sainsbury's, each Nectar point is worth 0.5p – so 1,000 points equates to £5. But there are often ways to get more for your points by exchanging them via the Nectar online store to spend on days out, entertainment and restaurants.
How does the double up event work?
During Sainsbury's double up event later this month, you'll be able to exchange Nectar points for a double up voucher once you've earned 1,000, 2,000, 3,000 or 4,000 points. If you have more points than this, the excess will remain on your card.
Each 1,000 points is worth £10 in vouchers – double their usual value of £5 – when exchanged at Sainsbury's stores.
The maximum amount of points you can claim per category is 4,000, getting you a £40 voucher.
What can I exchange points on?
You can exchange points in the following seven categories. Vouchers can be spent both online and in stores for all categories apart from entertainment where vouchers can only be used in stores, and for eBooks where vouchers can only be spent online.
Tu Clothing (including footwear and accessories)
Electricals
Entertainment (vouchers can be used in stores only)
Homeware
Toys
Baby
eBooks (online only)
Where can I exchange points?
The double up voucher exchange is only available in stores at the customer service desk or at designated tills, but not in Sainsbury's Locals or petrol stations. You can't exchange vouchers online.
Where can I spend vouchers?
You can spend them in stores, excluding Sainsbury's Locals and petrol stations, and you can also use them online, except for the entertainment category, which must be spent in stores.
Each voucher must be spent on its allocated category and you will need to bring your Nectar card with you to the store to swap your points for vouchers.
You can't earn points on the double up purchase.
For eBooks, visit eBooks website and register your Nectar card, if you haven't already done so.
How many vouchers can I get?
Only one voucher up to a maximum of £40 can be issued per department per Nectar card.
Can I get change from the double up vouchers?
If, for example, you have a voucher for £40 and only spend £35 you won't be able to transfer the voucher between categories or back into points or cash – so make sure you spend the full voucher before closing time on 31 March when the offer ends.
What happens if I lose my voucher?
Vouchers are non-refundable, so if you lose a voucher then there's no way to recover your points. Keep them safe!
Can I buy something worth more than I have in vouchers?
Yes. If your item is worth more than the value of your voucher you can pay the remaining total in cash, by credit or debit card. Alternatively, you can use any Nectar points you have remaining on your card, at the rate of £2.50 equals 500 points. You must have a minimum of £2.50 worth of points before you can spend them.
What if I buy something and want to return it?
Items can be returned or exchanged within 28 days, in line with the usual returns policy of Sainsbury's. This means that you can:
Exchange it at the customer services desk for an item of the same value on a like-for-like basis in the same category as the Nectar double up voucher. OR


Pay the difference by card, cash or Nectar points if the item you want to exchange it for is more expensive than the value of the voucher. It must be in the same category as the voucher was issued for. OR


If the exchange item is of a lower value than the voucher you can still make an exchange, but you will lose the difference in value and this cannot be transferred back to points or cash. It must be in the same category as the voucher was issued for. OR


If an item is unwanted or faulty then the refund will be calculated by refunding the value of the double up voucher before the promotion. For example, 1,000 points exchanged for a Nectar voucher worth £10 will be refunded as 1,000 points on to your Nectar card worth the normal value of £5.