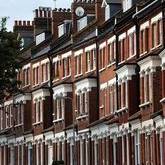 MoneySavingExpert.com has teamed up with the Electoral Commission to encourage as many people as possible to register to vote, particularly as new research shows that only 40% of those who have moved house in the last year may have done so.
Around 7.5 million people across the UK will have moved home in the last 12 months, based on data from the last census. But recent research by the Electoral Commission indicates that of these, only 40% may be registered to vote.
It says this compares to 93% of those who have lived in the same place for 16 years or more. In a similar vein, only 63% of those who rent privately are registered to vote, compared to 94% of those who own their own homes.
Previous research by the Commission also suggests that 44% of those not registered to vote mistakenly believe that they are – highlighting the need for people to double check if they are registered.
So we're calling for you to make today the day you check if you're registered to vote, and if not, to do so.
But it's not just being able to vote that being on your electoral register is vital for, it may also boost your chances of getting credit, as lenders can use the roll to check out potential borrowers. See our Credit Scores guide for more on this and other tips on how to boost your score.
'Biggest consumer decision we make is choosing a government'
Martin Lewis, founder and editor of MoneySavingExpert.com, says: "Forget buying a house, a car, a mobile phone – the biggest consumer decision we all make in our lives is choosing a government.
"And if you don't use your right to vote – or at worst spoil your ballot as a statement – then you've no right to whinge when it goes wrong. Register now so you can make your choice on 7 May."
How do I register?
You can check if you're registered to vote, which means you must be on the electoral register, by getting in touch with your local authority. Just enter your postcode on Gov.uk to find your local electoral registration office and contact it directly.
If it transpires you're not on the electoral roll, to register to vote in England, Scotland and Wales – visit Gov.uk by 20 April. To register in Northern Ireland, visit the Electoral Office for Northern Ireland website by 20 April. Registering online takes about five minutes.
Alternatively, you can download a form to register by post which you'll need to send to your local electoral registration office by 20 April.