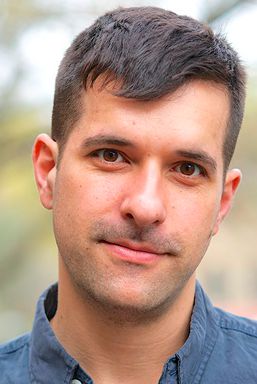 With the price of next year's rail fares confirmed today, Martin Abrams from the Campaign for Better Transport, says more needs to be done to improve the service railway passengers get, in particular when it comes to flexible ticketing for part time workers.
Today we find out exactly how much train fares will increase by in January next year (see the Rail fares to rise by up to 1% MSE News story for more). But over the course of the last Parliament (five years) regulated train fares, which includes season tickets, increased by 25%.
However, wages increased by just 9% over the same time period according to the Office for National Statistics (ONS).
We at Campaign for Better Transport have been calling for cheaper, fairer and simpler train fares for years as part of our Fair Fares Now campaign, and we welcomed the Conservative party's pre-election pledge to hold fare increases at the rate of inflation for the next five years.
But while today's announcement will see the lowest fares increase for over a decade, it's not a 'freeze' as some have described it, it just means train fares will increase at a slower rate than they did in the recent past.
There is still so much more that must be done to give rail users what they want: an affordable and reliable railway for everyone.
More needs to be done for part time workers
In particular, the government and train companies must now honour their promise made in 2013 to introduce affordable fares and ticketing for part time and flexible workers.
The need for this is greater than ever. Over 8 million people now work part time and there are a record 4.2 million UK home workers amounting to 13.9% of the workforce, according to the ONS.
But currently commuters are limited to a choice of buying a season ticket, or single journey tickets, and season tickets only provide savings when used for five out of seven days.
If a four day a week annual season ticket was available at four fifths of the price of a regular one, according to our research, it would save commuters coming into London from £800 a year on average, with a three day ticket saving an average of £1,600 a year
Meanwhile commuters travelling into Manchester could save £230 on a four day ticket and £465 on a three day one on average, and people commuting into Bristol could save almost £400 on a four day ticket and £780 on a three day ticket on average.

We're lagging behind when it comes to flexible ticketing
We are lagging way behind Europe when it comes to affordable and flexible rail tickets. We looked at 21 European countries and 20 had flexible ticketing, which made commuting more affordable for part time workers.
Countries such as Northern Ireland, Luxemburg, Germany and France, for example, all have flexible ticketing. So why are we still waiting?
We've today launched a petition calling on the government and train operators to implement this once and for all, and I hope you'll sign it.
Views do not necessarily reflect those of MoneySavingExpert.com.