Millions of households and motorists are likely to be hit with higher insurance premiums after Chancellor Philip Hammond announced that insurance premium tax (IPT) will increase from 10% to 12% as of June 2017. But you can take action to dodge the hike.
Consumers are expected to bear the brunt of the latest tax rise as, although the tax is initially incurred by the insurance industry, it's usually passed on to policyholders in the form of more expensive premiums.
Although VAT is the most common form of tax, it's not applicable on insurance – that's where IPT comes in. It must be added to your insurance quote, but most quotes include IPT in the price (eg, if you're quoted £320, that's the price you pay including IPT).
So once the tax increase is rolled out next June, a £550 premium - of which £50 is accounted for by the current 10% IPT rate - will likely increase to £560.
The tax rise applies to pet, car, mobile, contents, buildings and private medical insurance. See our pet insurance, car insurance, mobile insurance, home insurance and health insurance guides for help getting the best deals.
IPT has skyrocketed in recent years, with confirmation of the rise to 12% coming just a year after IPT rose from 6% to 9.5% – the tax rate then hit 10% on 1 October this year.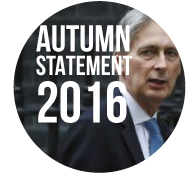 Autumn Statement 2016: Other key stories
Insurance industry slams 'outrageous' tax hike
The Government expects to raise £840 million a year by increasing IPT, though the decision has been roundly condemned by the insurance industry – and there are already suggestions that families deemed to be 'just about managing' will be the hardest hit by the tax hike.
Calculations by the Association of British Insurers show that the combined impact of previous IPT rises – from 6% to 9.5% in November 2015, then to 10% in October this year – could have added an extra £109 to the annual insurance bill of a typical household, on the basis of:
More than £32 to the average comprehensive motor policy, assuming two cars
Over £12.50 to the price of the average combined buildings and contents policy
More than £12 to the cost of the average pet insurance policy
A further £52.50 to the cost of the average private medical insurance policy
The latest rise in IPT is expected to add further strain on many household budgets.
Meanwhile, a spokesperson for the British Insurance Brokers' Association says: "Over the past 15 months, policyholders have already seen an increase of 66% in IPT they pay – this further increase to 12% in this regressive tax is outrageous and is a tax on protection which will hit everyone and especially those 'just about managing'.
"This increase comes at a time when both motor and home insurance premiums are rising and our fear is that many of those who most need it will avoid taking up insurance and be unable to afford the protection they need."
Clampdown on whiplash claims could prompt cheaper car insurance
One crumb of comfort for car insurance customers could come in the form of the Chancellor's confirmation that a proposed consultation on whiplash reforms will go ahead.
During his Autumn Statement address, Hammond claimed that motor premiums should fall by an average of £40 under plans to ban minor whiplash claims outright or cap payments at £425.
Indeed, some insurers have already promised that they will pass savings they make from the potential whiplash crackdown on to their customers.
How can I dodge this hike?

As you can lock in quotes 60-90 days before a policy is due to start, it's worth checking in March or April next year if your insurance is due for renewal.
Policyholders should be aware that there may also be an increase to any administration fees charged, such as for changing a name or address on a policy, as the tax is levied at this stage too.
It's also worth mentioning that not all types of insurance will be hit by the tax hike – travel insurance policies, for example, will be excluded because they're charged at a higher rate of 20%, which isn't changing.