The Chancellor Philip Hammond has announced a new three-year Government-backed investment bond open to everyone aged 16 or over in today's Autumn Statement. The bond will launch in spring 2017.
Provided by NS&I, the newly announced investment bond will pay an expected 2.2% AER interest for three years on a maximum £3,000 saving, meaning savers will be able to earn a maximum of £66 interest a year from the bond. For full info on how it works, see our brand-new NS&I Investment Bond guide.
The current top-paying three-year bond is 1.62% AER from Tesco Bank, meaning the 2.2% bond would be market-leading if it were launched today.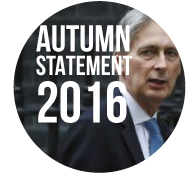 Autumn Statement 2016: Other key stories