Many people with children and/or a disability set to receive the universal credit benefit won't be hit as hard as expected after Chancellor Philip Hammond today announced a scale back of previously announced cuts.
Universal credit is a single benefit replacing the six existing social security payments (income support, jobseeker's allowance, employment and support allowance, housing benefit, child tax credit and working tax credit).
It's already in place for all single people who are unemployed, and for everyone else there's a gradual roll-out in various areas of the country which will go on until September 2018.
However, in his Autumn Statement today, Hammond moved to soften changes planned by previous Chancellor George Osborne. He revealed that the 'taper rate' – loosely the amount by which your benefit claim is reduced – would be lowered, which means claimants could end up being awarded more universal credit.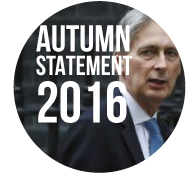 Autumn Statement 2016: Other key stories
What's changing?
Currently, universal credit payments reduce gradually as a claimant earns more.
At the moment claimants who have a child and/or a disability that affects their ability to work get a 'work allowance'. This is the amount a claimant can earn before universal credit is reduced.
For claimants who have a child and/or a disability who also get help with housing costs, this work allowance is £192/month (£2,304/year).
Those claimants who have a child and/or a disability but don't get help with housing costs can earn up to £397/month (£4,764/year).
Above these work allowances, the current 'taper rate' of 65% is applied, meaning you lose 65p of your maximum universal credit award for every £1 you earn above the allowance.
Now, from April 2017, Hammond will reduce this taper rate to 63% meaning an extra 2p for every £1 earned over the work allowance.
However, the benefit cap (£23,000/yr in London, £20,000/yr outside London) may also limit the total benefit you can get.
What does this mean for me?
Hammond claims the change will help three million households across the country.
If you're not already claiming universal credit or it hasn't yet been rolled out to your area then you'll be largely unaffected.
You can find out when your local authority plans to introduce universal credit on Gov.uk.
You can also find out how to claim universal credit on the Gov.uk site.
If you haven't already, use our 10-minute Benefits Check-Up to ensure you're getting everything you're currently entitled to.
Were any other changes to welfare announced?
Hammond also pledged to keep the 'triple lock' on state pension rises – a guarantee that the amount pensioners receive will rise each year by the higher of inflation, average earnings or 2.5%.