Fuel duty will remain frozen until April 2018, Chancellor Philip Hammond has announced.
In today's Autumn Statement, Hammond cancelled the potential 2p/litre rise in the tax which had been mooted for April 2017. He said the freeze means the average car driver could save £130/year and the average van driver £350/year.
Fuel duty has now been frozen at 57.95p/litre for petrol and diesel since March 2011. Of course, this doesn't mean the total price you pay has remained the same though, just that the tax element hasn't risen.
According to PetrolPrices.com, the average cost of unleaded petrol has increased by 11% since January 2016. See our Cheap Petrol and Diesel guide for tips on how to cut prices and improve fuel efficiency.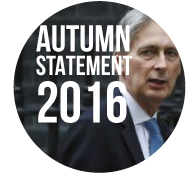 Autumn Statement 2016: Other key stories
Hammond said the move would save drivers £850 million next year, adding: "The current freeze is the longest for 40 years."
The Chancellor also announced investment of £1.1 billion in local transport networks, plus £220 million to reduce traffic 'pinch points', ie, where congestion occurs or is likely to occur.
However, he also decided to hike insurance premium tax from 10% to 12% from June 2017, which is likely to add to drivers' insurance costs. For more, see the Insurance premiums to rise MSE News story.