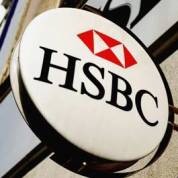 HSBC is launching a new app that can show you your bank accounts, credit cards, mortgages and loans from 21 different banks in one place.
The HSBC Beta app, which will be trialled with 10,000 HSBC customers from the end of October, will be available to the bank's 17 million UK customers from early 2018. HSBC plans to make the app available to non-HSBC customers at some point in the future.
The full roll-out coincides with the introduction in January 2018 of 'Open Banking', as well as new legislation called PSD2, which aims to make banking easier and fairer.
It'll mean that banks must ensure their customers' data can be shared securely with other banks and third parties if the customer gives permission, so they can manage multiple accounts via one app, such as HSBC's new offering.
What can the app do?
Customers will be able to download the app and log in with their existing HSBC online banking details, and will then be able to add accounts from other providers using their online banking login details.
The app will show you all of your accounts in one place, and give you insights into your spending habits, as the image below shows.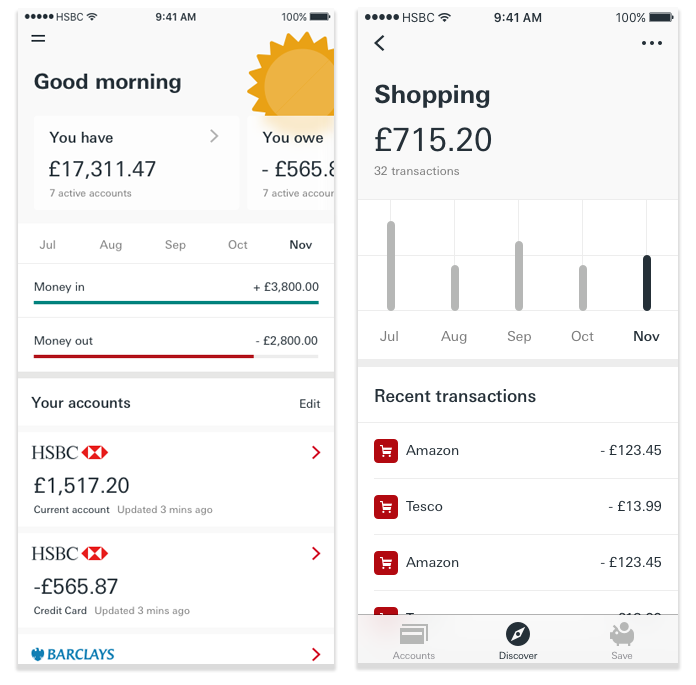 When it launches, it'll update every two hours, but the eventual aim is for HSBC Beta to give you real-time notifications when you spend.
Other planned features for the app include:
Safe Balance – a feature showing how much disposable cash you have before the next payday, taking into account regular payments such as bills.
Goals – to help create savings targets and give tips on ways to reach them sooner.
Savings Rules – for example, rounding up every purchase to the nearest pound and sending the difference to a linked savings account.
Which banks will the app work with?
When it launches, you'll be able to connect the app to accounts with 21 UK banks and card providers, as long as you can access them online. As well as HSBC, this includes all major players such as American Express, Barclays, Lloyds Banking Group, RBS, NatWest and Santander.
Are there similar apps available elsewhere?
There are several other apps which show all your bank accounts and credit cards in one place and give you similar spending insights, such as Yolt, OnTrees and Money Dashboard, though HSBC is the first major bank to launch one.
It's worth noting that until Open Banking comes into effect, some banks including Barclays, Lloyds and Halifax say that you're liable for fraud on your account if you've shared your login details with anybody, including apps - you need to decide whether or not you're happy to take on this risk before you download an app that uses your login details.
First Direct's Internet Banking Plus, which was launched in 2004, is an online tool that lets you see various accounts in the same way, but it doesn't offer any spending analysis and is only available on Windows computers using Internet Explorer.
Have your say