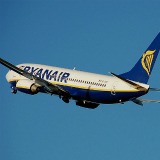 Ryanair is offering customers whose flights it cancelled up to £80 vouchers per return as a goodwill gesture – if they book a new flight.
The airline has sent the offer to customers whose travel plans were disrupted by the mass cancellation of 2,100 flights over a six-week period.
The offer of £40 per cancelled flight, which is landing in customers' inboxes from today, is in addition to any compensation that Ryanair must pay under EU flight cancellation law.
See our Ryanair cancels 100s of flights news story for a full rundown of your rights and what you can try if you're affected.
What's the offer?
The voucher knocks £40 or €40 off flights between 1 October 2017 and 20 March 2018 (excluding between 20 December and 7 January), so long as they are booked on the Ryanair website during October.
Ryanair says the voucher will be sent to all affected customers, who originally paid the full ticket price for a cancelled flight, by Friday. It is for each passenger and each flight that was cancelled, so if customers had both parts of their return journey cancelled, they would be sent an £80 voucher.
The voucher can be used for flights or add-ons, such as seat reservations or checked baggage. It can't be transferred to other passengers. Here's an example of a letter sent by Ryanair to a customer who'd had a return flight cancelled: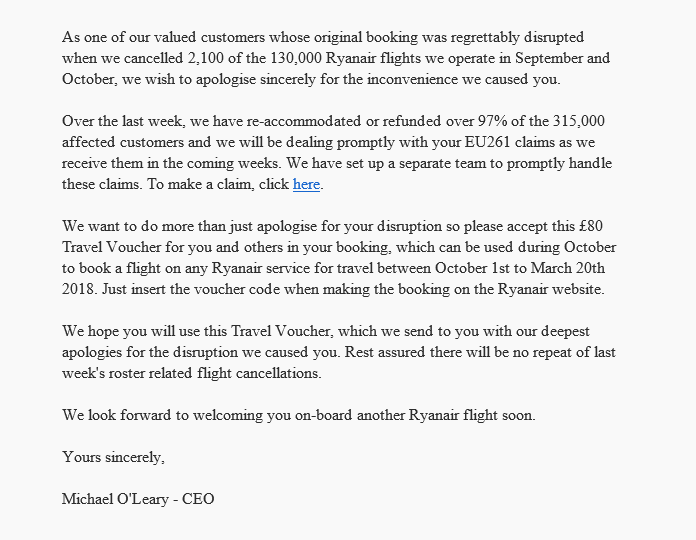 Check our Cheap Flights guide for more information on how to save money on your travels.