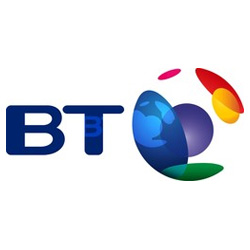 Almost a million landline-only BT customers will see their bills cut by £84 a year following pressure from Ofcom.
From April next year BT will drop prices by 37% – £7 a month – after a review by the communications regulator found the firm had raised prices despite its wholesale costs of providing the service falling.
Ofcom said nearly two-thirds of customers with just a landline are over 65, and more than three-quarters of those have never switched provider, meaning they were getting poor service compared with those who buy bundles of landline, broadband and/or TV packages.
How will my bills change?
BT's landline-only customers currently pay £18.99 a month, but from April this will drop to £11.99 (similar to how much it cost in 2009).
The change will apply to two sets of customers:
800,000 landline-only customers will automatically see their bills reduced.
200,000 Home Phone Saver customers can choose to stay on their current package or move to the £11.99 line rental, depending on which is best for them. We're checking if there will be any cost to switch and will update this story as soon as we know.
The cut applies to customers who only have a landline and don't have broadband from BT or another provider.
It won't apply to those who have a Line Rental Saver deal, where you pay £208.89 upfront for the year.
BT has said it will not be refunding or compensating customers for higher landline charges prior to the upcoming price cut.
Ofcom: 'For many people their landline is their lifeline'
Of the UK's 1.5 million landline-only customers, two-thirds are with BT. Ofcom said this has allowed BT to increase prices without much risk of losing customers, and other providers have followed suit.
It initially asked BT to drop prices by between £5 and £7 a month, and it expects BT's £7 price cut will see other providers drop prices.
Jonathan Oxley, Ofcom's competition group director, said: "For many people, their landline is their lifeline.
"But households who only have a landline – and no broadband – have seen their phone bills soar. Many are elderly, and have been with BT for decades. We've been clear that they must get a better deal. So I'm pleased BT has responded to our plans in full by cutting these customers' bills."
What does BT say?
A BT spokesperson said: "We welcome a balanced voluntary agreement with Ofcom which means that up to one million of our customers who don't have broadband will receive a substantial cut in the price of their line rental from April 2018."