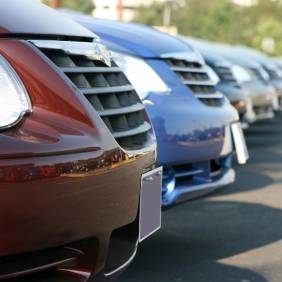 Two car hire price comparison websites are being investigated by the competition watchdog over concerns customers are being hit with hidden and unexpected fees for add-ons such as fuel and late night drop-offs.
The Competition and Markets Authority (CMA) today announced it has launched enforcement cases against the two unnamed sites, warning they may not have made "adequate improvements" to ensure customers are clearly shown the full cost of car hire.
The watchdog's also written to 40 companies setting out the information it expects them to show customers, asking them to maintain standards and where necessary make improvements to comply with the law.
For full help on what to watch out for when renting a car and how to cut costs, see our Cheap Car Hire guide.
Why are the sites under investigation?
The CMA fears the price comparison websites may be breaking consumer law by not accurately telling customers the full price of their car hire before they book.
Its investigation follows a year-long project by the watchdog to ensure sites improve the accuracy of quotes, and in particular show:
All extra charges in the price they first give customers
Fuel pricing policies, for example, if you need to return the car with a full tank
Warnings about high excesses or deposits
The CMA says it has "not reached a final view" on whether the two price comparison websites are breaching consumer law, and it will now listen to the companies' responses to its concerns.
It has said it will continue to monitor the sites, and if they don't make any required improvements they could face court action.
What to watch out for when renting a car
For full help on what to beware of when booking car rental, see our Cheap Car Hire guide. But here are some pointers:
'No one should be misled or face unexpected charges'
James MacBeth, CMA project director, said: "For many people hiring a car is an essential component to days out, holidays and trips. No one should be misled or face unexpected charges, whether they choose to book directly with the car hire company or through a comparison site.
"While we have seen improvements in the way car hire comparison sites quote prices, we are still concerned that some companies may not have faced up to their legal obligations, and as a result we have opened two enforcement cases.
"We expect this sector to provide clearer information about the true costs, and to explain upfront what customers will actually pay. Businesses must read our advice and make the necessary changes. If companies break the law they risk enforcement action, as these cases show."