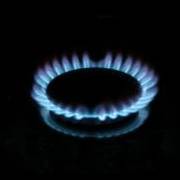 Energy regulator Ofgem has called on suppliers to do more to help those who fall behind on payments, after finding customers owe an average of more than £600 before being put on a debt repayment plan.
Ofgem's research found energy firms are letting customers run up increasingly large debts before choosing to step in.
Energy customers now build up an average of £628 in debt on their electricity account before being put on a repayment plan (up 7% on last year), and £622 on their gas account (up 5%).
You can slash £100s off your energy bill NOW with our free Cheap Energy Club. Most suppliers will let you switch if you've less than £500 debt.
Which suppliers aren't doing enough?
Ofgem said five suppliers – Ecotricity, First Utility, iSupplyEnergy, Npower and Utility Warehouse – let customers build up significantly more debt before putting them on a repayment plan, compared with the rest of the market.
All five allow customers to build up an average of at least £800 in debt on their electricity account, while Npower, Spark Energy and Utility Warehouse also let customers build up an average of at least £800 on their gas account.
Ofgem's now called on these suppliers to act quickly to reduce this threshold.
While customers are accruing increasing amounts of debt, Ofgem did note that the total number of customers' gas accounts in debt fell by 9% over the last year, to 971,000, and the number of consumers' electricity accounts in debt fell by 3% to just under 1.2 million.
Disconnections – the last resort for suppliers – due to debt are also down. Ofgem said there were only 210 disconnections as a result of debts last year, down from a high of 8,300 a decade ago.
What to do if you find yourself in debt
If you're in debt on your energy bills, the best thing to do is contact your supplier and discuss with it how you can pay what you owe.
The supplier is required to offer you a range of repayment options – including paying by direct debit, prepayment meter or direct deductions from benefits. Firms also need to take into account each individual customer's ability to pay when agreeing a repayment plan's duration and amounts.
For more help with debt, see our Debt Problems guide, and to see if you can get help with your gas or electricity bills, see Housing & Energy Grants.
Energy firms 'not stepping in early enough'
An Ofgem spokesperson said: "Paying off energy bills is a major concern for many customers in vulnerable situations.

"When suppliers let big debts accrue, it's a sign that they're not spotting debt or stepping in early enough to help customers who are struggling to pay bills.

"We want the industry to demonstrate that it is identifying and supporting these customers in a timely way. We will be monitoring suppliers to make sure they make long-term improvements on bringing down debt."
What do the energy firms say?
An Ecotricity spokesperson said: "We are working to improve this by having earlier conversations with people that have difficulty paying their bills. We are doing more to prevent debt building up, by agreeing payment arrangements and helping those who need further support."
An Npower spokesperson said: "Npower is committed to helping its most vulnerable customers and we go above and beyond our regulatory obligations to provide assistance to those who need it most.
"We will continue to work hard to ensure we're stepping in early enough to get these customers onto an appropriate debt repayment plan."
A First Utility spokesperson said: "We have robust processes for identifying and helping vulnerable customers and just as important to us is offering support to those with debt."
We've contacted iSupplyEnergy, Spark Energy and Utility Warehouse for comment and will update this story when we hear back.