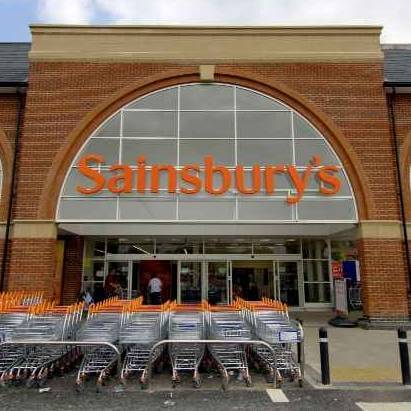 If you've a stash of Nectar points, you may want to hold off spending them until next month – Sainsbury's has announced it will run its next 'double-up' event in mid-November.
The promo lets you double the value of your points on selected items including toys, Christmas decorations and homeware. You'll be able to exchange your points for double-up vouchers between 8 and 21 November, and redeem them in store between 15 and 21 November.
The popular promotion is a regular fixture at this time of year, but will be eagerly anticipated by Nectar point collectors after Sainsbury's cancelled its spring double-up earlier this year.
See our Loyalty Points Boosting guide for more on how the Nectar scheme works, plus info on the Tesco Clubcard and Boots Advantage schemes.
What are Nectar points?
Nectar is the loyalty scheme used by Sainsbury's to reward its customers for shopping at the supermarket. You can also collect Nectar points when spending at other retailers including Argos, ASOS and eBay (see the full list of participating brands), and when shopping at certain retailers via the Nectar e-shop (see a full list of participating stores).
Shoppers currently earn one Nectar point per £1 spent at Sainsbury's, and when redeemed in store at Sainsbury's, each Nectar point is usually worth 0.5p – so 1,000 points equates to £5. But you can often get more for your points by exchanging them via the Nectar online store to spend on days out, entertainment and restaurants.
How does the Nectar double-up event work?
Between 8 and 21 November, you can exchange 1,000, 2,000, 3,000 or 4,000 Nectar points for a double-up voucher, and get a double-up voucher in up to seven categories (see below).
Each 1,000 points exchanged for a double-up voucher is worth £10, twice the usual £5. The maximum amount of points you can claim per category is 4,000, for a £40 voucher.
You can spend your double-up vouchers between 15 and 21 November.
What can I exchange points on?
You can exchange points in each of the following seven categories:
Electricals
Entertainment
Homeware
Seasonal goods
Taste the Difference wine, champagne, sparkling wine, sherry and port
Toys
Tu clothing (including footwear and accessories)
Where can I exchange points?
You can only exchange Nectar points for double-up vouchers in stores, at the customer service desk or designated tills. You can't exchange points in Sainsbury's Locals, at Sainsbury's petrol stations or online.
To exchange points you must pick an allocated category to spend on, and you will need to take your Nectar card.
Where can I spend vouchers?
Double-up vouchers can only be spent in stores, so Sainsbury's Locals and petrol stations are excluded.
You can only spend vouchers in the categories you originally swapped them for. Vouchers are non-refundable and non-transferable, so make sure you will definitely spend in that category before exchanging. You can't earn Nectar points on the double-up purchase.
How many vouchers can I get?
You can get one voucher up to a maximum of £40 per department, per Nectar card.
What happens if I lose my voucher?
Vouchers are non-refundable, so if you lose a voucher there's no way to recover your points. Keep them safe!
Can I buy something worth more than I have in vouchers?
Yes. If your item is worth more than the value of your voucher, you can pay the remaining total in cash or by credit or debit card.
Alternatively, you can use any Nectar points you have remaining on your card at the rate of £5 equals 1,000 points to pay the difference. You must have a minimum of £2.50's worth of points before you can spend them.
Can I get change from double-up vouchers?
Here it gets a little fiddly:
If the difference in price between your voucher and what you want to buy is more than 50p... you'll have to buy other items from your selected category for the full value of the Nectar voucher to be spent in one transaction.
If the price difference is between 6p and 50p... the balance can be spent on items outside of your chosen category, although change cannot be given.
If the difference is 5p or less... Sainsbury's will knock it off your total shopping bill, or give it to you as change if you aren't buying anything else.
Exceptions to these rules apply to 118 stores, which have yet to be listed. In these stores, where the difference is more than 5p, you must buy something else from your selected category to use the voucher – you can't use the balance towards other items in your basket. If it's 5p or less you'll be given the difference as change.
What if I buy something and want to return it?
Sainsbury's says it has "streamlined" its previously complicated double-up returns policy in a bid to make things simpler for customers.
So if you change your mind about a double-up item, as long as you have proof of purchase and it's in its original condition, it can be returned or exchanged within 30 days in line with Sainsbury's usual returns policy.
If there is a fault with the product up to 12 months after you bought it, you can return it and get a full refund, or exchange it. If it's faulty after 12 months, you might be able to get a replacement or partial refund.