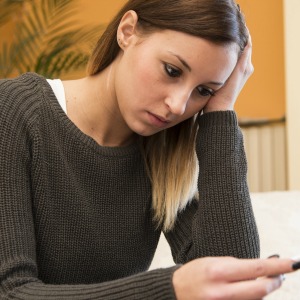 People struggling with serious debt could be given up to six-week's grace from further interest, charges and enforcement action, under plans unveiled today.
The Government hopes the six-week period will allow those who are affected enough time to seek financial advice about how to manage and relieve their debt burden.
It has today announced a consultation on the topic, and plans to publish draft legislation on the 'Breathing Space' Scheme no later than 2019.
The scheme was announced in the Conservative's General Election manifesto earlier this year, and in our MSE Leaders's Debate, Prime Minister Theresa May and Labour leader Jeremy Corbyn both said they would adopt 'breathing space' legislation if elected.
Similar legislation, known as the Debt Arrangement Scheme, already exists in Scotland.
If you're struggling, see our Debt Problems and Debt Solutions guides, and our Debt-Free Wannabe forum for help and support.
'More is needed to help people after six weeks'
MoneySavingExpert founder Martin Lewis and StepChange Debt Charity have long called on the government to introduce a 'Breathing Space' for debt sufferers - and in February asked for a much longer period of between six months to a year.
StepChange Chief Executive Mike O'Connor, welcomed the announcement, but said: "Personal debt is growing, and we know that the guarantee of protection provided within a breathing space scheme is crucial to helping people who are overwhelmed by debt to recover control of their finances and move on with their lives.
"The Government is asking the right sort of questions, including noting the importance that their own debts could be within any scheme.
"But we know from the experiences of our clients that continuous protection between the initial breathing space period and any statutory repayment plan is vital. Any interruption would destabilise fragile family finances and risk putting people back to square one."
Peter Grigg, Director of External Affairs at The Children's Society, said: "Since 2014 The Children's Society have been calling for the Government to introduce a Breathing Space scheme to build a better safety net for the 2.4 million children in families in problem debt.
"We now ask the government to commit to delivering the scheme by 2019 at the latest."
The Economic Secretary to the Treasury, Stephen Barclay, said: "For many people in the UK problem debt seems impossible to escape. Its effects can be far-reaching, impacting all aspects of a person's life and leaving them feeling helpless.
"That is why we are working to give people who are overwhelmed by debt, more time to seek advice, find a workable solution, and help get their lives back on track."