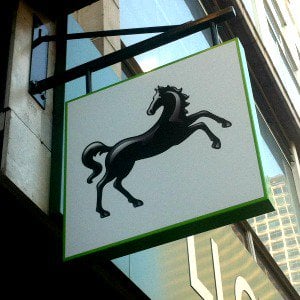 Lloyds, Halifax and Bank of Scotland stopped sending customers text alerts warning them their balance was low in the wake of a huge shake-up of its overdraft charges because of "technical difficulties", MoneySavingExpert.com can reveal.
Some customers may have been left unaware that they've gone overdrawn and racked up bank charges as a result and Lloyds Banking Group, which runs the three banks, has admitted its text alert system still isn't fully up and running.
The text failure follows major changes to Lloyds Banking Group's overdraft charges earlier this month, with fees scrapped for unarranged overdrafts and a new single charge of 1p a day per £7 borrowed on arranged overdrafts.
For full help, see our Cut Overdraft Costs guide.
What went wrong?
Lloyds Banking Group drastically changed its overdraft charges on 2 November – see full details below. But some days after the changes kicked in, its text service – which sends alerts to customers about low balances and overdraft fees – was hit by a technical glitch.
Prior to the overdraft changes, customers had to opt in to receive text alerts, while since 2 November, any customer who's given their bank their mobile phone number should have received a text warning if their balance was low.
Yet a Lloyds Banking Group spokesperson told MoneySavingExpert.com that the vast majority of current account customers were not sent any text alerts for about two weeks after the problem first emerged – even if they had explicitly opted in to receive them.
The banking group's new text service finally began working for some customers earlier this week, but others will have to wait longer for alerts to start working.
The spokesperson initially said: "Due to a technical issue we have been unable to send customers daily text messages which provide an alert relating to their current account balance."
And then added: "The new text service will begin this week for some customers and we will be rolling this out to all customers over the coming weeks.
"In addition to text alerts, customers can view their account details on our mobile app, online, visit us in branch or give us a call."
'I was shocked to see I had been overdrawn'
We first heard about the problem from Halifax customer Mark, who told us: "I logged into my bank account and reviewed my transactions – I was shocked to see I had been overdrawn.
"I rarely go overdrawn and when I do I had text alerts set up so I could fix it the same day preventing any charges from accruing."
Mark said he had previously had a text from Halifax on 1 November alerting him to the changes and confirming he would be notified if he went overdrawn.
He added: "Obviously having not received any text I called the Halifax and apparently they switched off all text notifications as they were having major issues since they have changed their overdraft charges."
If I went overdrawn and didn't get a text, will my bank waive the charges?
Mark successfully complained – his account was credited for the charges he'd incurred for going overdrawn, his monthly reward bonus which he would have lost for going overdrawn and some compensation.
So if you were relying on a text to warn you about a low balance or that you were into your overdraft, and believe you have now been charged as a result of not being alerted, ask your bank to review the costs. If you disagree with its answer you can lodge an official complaint and if necessary escalate to the Financial Ombudsman.
A Lloyds Banking Group spokesperson told us complaints from customers would be looked at on a case-by-case basis, but couldn't guarantee a particular bank would waive the charges.
If you believe you've been unfairly charged, let us know at news@moneysavingexpert.com.

What were the overdraft changes?
Lloyds Banking Group estimated about 18 million customers would be better off or unaffected by the changes to its policy this month, but two million could be worse off. Here's the new overdraft charging structure:
Arranged overdraft fees are now a flat 1p a day for every £7 borrowed. So, say you're £500 overdrawn, you're initially charged £0.71 a day, but as fees are now added to your balance daily, they compound from day one, meaning you'll pay £22.47 a month and £340 a year (even if you don't spend any more).
Lloyds and Bank of Scotland customers will no longer pay £6/month overdraft usage fees.
Halifax customers will no longer pay the £1, £2 or £3 a day fee that were on many old accounts.
There are no longer any unarranged overdraft fees and charges.
There are now no fees for missed payments.
Fee-free buffers on many accounts have been reduced to £6.99.