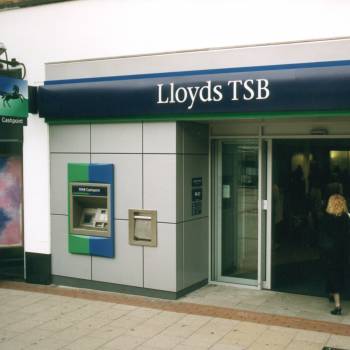 Lloyds Bank customers who have an Avios Rewards American Express credit card are being urged to check their statements following a spate of fraudulent transactions targeting the rewards card.
The bank has refused to give details of how the fraud occurred, but said less than 1% of those with the card have been affected, and it has added further protection to its systems. It has promised that anyone who has lost money due to the fraud will receive a full refund.
The rewards card is a dual Amex and Mastercard – so you get one of each – but Lloyds has confirmed the problem is only affecting the Amex part of the card.
I am a Lloyds Avios Rewards American Express credit card holder - what should I do?
For now, if you hold the card, the first thing to do is check your statements and any future statements, to determine whether or not you have been affected.
If you believe you may have been, contact Lloyds customer service team on 0345 300 0000.
What does Lloyds say?
A Lloyds Bank spokesperson said: "A very small number of Lloyds Bank Avios Rewards American Express credit card customers have been affected by recent fraudulent activity.
"This has affected less than 1% of customers who hold these cards and we have introduced additional controls to provide further protection.
"These controls have been successful in ensuring that fraudulent transactions are identified and declined. We apologise to customers for any inconvenience caused. Impacted customers will receive a full refund of monies that have been taken fraudulently."
Have you been affected? Let us know on news@moneysavingexpert.com