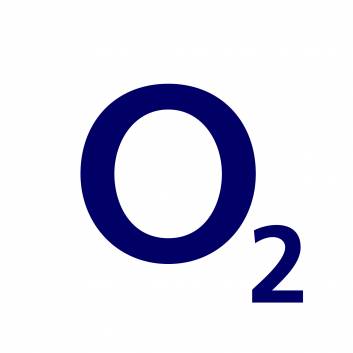 A MoneySaver has won an apology, refund and compensation from mobile phone firm O2 after it told him calls from the US would cost 0.99p per minute but actually charged him 99p. Other customers may also have been given wrong info – if you've roamed abroad with O2, here's what to check.
When John Hovey arrived in New Mexico in the US, he received a text message from O2 informing him that calls to UK mobiles would cost £1.49 a minute, but calls to UK landlines would cost just 0.99p – ie, less than 1p – a minute.
But his credit quickly ran out when trying to call his bank, as O2 actually charged him 99p a minute. Mr Hovey's since had to fight O2 to prove he was charged more than he was told he would be – but after going to the ombudsman, he's finally won his case.
O2 says a "small number" of customers may have received texts with incorrect prices - though it won't say how many. So we want to know if this has also happened to you. If so, please email news@moneysavingexpert.com.
For full help on how to use your mobile abroad without racking up a huge bill, see our Cheap Mobile & Data Roaming guide.
'They failed to grasp the difference between 0.99p and 99p'
Mr Hovey, 44, of Didcot in Oxfordshire, visited New Mexico in June, and had to call his bank in the UK using his pay-as-you-go mobile.
When he arrived in the States he received the following text message informing him about roaming charges: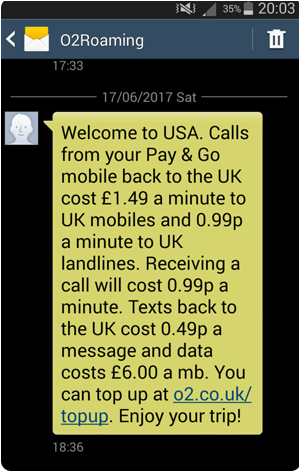 Yet after making the call, Mr Hovey realised he'd been given the wrong price, and that calls back to UK landlines actually cost 99p/min – 100 times more.
He said: "I had to phone the bank and I expected it would take quite a while, but I thought about £20 would be quite enough. Then it just cut off – the credit had gone.
"My complaint went backwards and forwards and the reason is they failed to grasp the difference between 0.99p and 99p.
"It's only a few quid, but I was actually just upset at how stupid they were in their response."
Mr Hovey eventually took his case to Ombudsman Services, which has now ruled O2 must refund a total of £25.23 in call charges and pay out a further £30 as a goodwill gesture.
Ombudsman Services' report said: "From the text message, it is clear that O2 stated that the price of calls to UK landlines was 0.99p per minute, meaning that they were just below 1p per minute. When looking into your complaint, O2 has incorrectly presumed that the text message said £0.99, so 99p per minute. O2 has missed the point of your complaint entirely and has not provided a satisfactory response.

"There is clearly an error in the text message regarding the charges. However, O2 sent you the text message, so it is not your responsibility to check whether the information within it is correct. You took the information in good faith, and made calls back to the UK on the back of this."
O2 now charges pay-as-you-go customers roaming in the US £2/min to make and receive calls to UK mobiles and landlines, and 50p to send a text back to the UK.
Other O2 customers may also have been sent the incorrect text
An O2 spokesperson told MoneySavingExpert.com that she could not comment on individual cases, but confirmed that a number of other customers may have been given wrong info, though she wasn't able to say how many.
She said: "A small number of pay-as-you-go customers received an incorrect text message.
"This was a genuine mistake and we apologise for any confusion. Customers can contact us if they have any questions."
MSE Rhiannon also received similar texts, telling her calls back to the UK would cost 0.99p, when she visited China in March, April and October - we're confirming with O2 that these were incorrect and will update this story when we know more. If you think you've been affected by this, please let us know in the comments or by emailing news@moneysavingexpert.com.
How do I check if I've been overcharged?
O2 says it will not be contacting affected customers, but it's asked anyone who thinks they have been wrongly charged to get in touch.
If you're a pay-as-you-go customer who has racked up higher roaming charges than expected while abroad, check your bills – and if you still have the O2 message you received warning about roaming charges, check if you were charged at those prices.
If you no longer have the text message but still think you may have been overcharged, contact O2 to see if it can help.