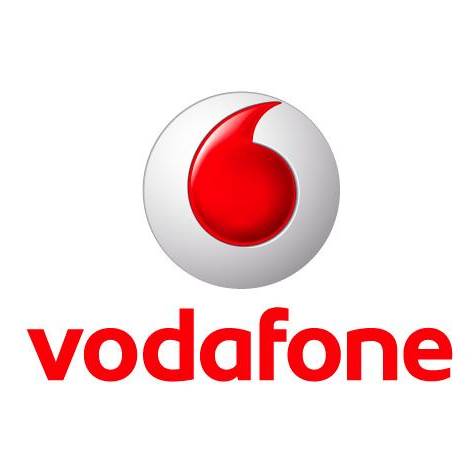 The regulator Ofcom has intervened after a change to Vodafone's roaming policy meant millions could be charged £5 to send a single text message while abroad. It's now given affected customers extra time to leave their contracts penalty-free and is refunding some who've lost out.
Under a policy change first highlighted by MoneySavingExpert.com in September, all Vodafone's pay-monthly customers who visit 60 countries including the US, India and China must pay a flat daily fee of £5 to make calls, send texts or use data. A number of MoneySavers contacted us furious about the changes.
Now Ofcom has voiced its concerns to Vodafone, and the firm has taken action. It's sent a fresh alert to customers about the changes, given them a new chance to opt out, refunded some who've been left out of pocket and is updating its guidance.
For tips on using your phone abroad for less, see our Cheap Mobile and Data Roaming guide.
What is Vodafone's 'Roam-further' policy?
The Roam-further price plan has applied to all Vodafone pay-monthly customers visiting 60 countries outside Europe since 31 August – these include Australia, China, Egypt, Israel, India, Kenya, New Zealand, South Africa, the USA, Canada, most of South and Central America and large parts of the Caribbean (see a full list here).
Under the plan you're charged a flat £5 fee for every day you use any minutes, texts or data on your phone. Roam-further allows you to use your UK allowance as normal, and there's no charge to receive calls.
Occasional users may pay more as a result of Roam-further – even if you only make a single call, send a single text or use a tiny bit of data, you'll pay £5 that day.
Yet it's also likely to have cut heavy users' bills. For example, EE customers visiting India are usually charged 60p to send a single text. That's much less than the £5 it would now cost you to send that single text on Vodafone – but if you were to send 20 texts in a day, that would be £12 on EE and still £5 on Vodafone.
Why has Ofcom intervened?
The regulator published a statement on its website today revealing it has raised concerns with Vodafone over its policy.
Under Ofcom rules, mobile phone providers must give 30 days' notice if they introduce changes likely to be of 'material detriment' and allow customers to withdraw from their contracts penalty-free. However, Ofcom says it "had concerns that Vodafone had not fully complied with our rules".
Ofcom says that between April and May this year Vodafone sent text messages to customers to inform them of the change to their contracts.
It added: "For a group of customers that Vodafone considered would be particularly disadvantaged by the new roaming charge, the text message included a link to its website which informed them of their rights to exit their contracts without penalty.
"Following complaints from Vodafone customers, Ofcom raised concerns with Vodafone about the clarity of that text message, and questioned whether it had been sent to all affected customers."
Ofcom says it raised concerns after receiving complaints from Vodafone customers but said it hasn't taken any "formal action" against Vodafone.
What is Vodafone doing for customers?
Ofcom says in response to its concerns Vodafone has:
Sent new text messages informing customers of their rights. Vodafone says it has again contacted all the customers originally given the right to leave their contracts, as well as a further smaller number who may also have been materially affected – in total it has contacted 55,000 customers. The new text message which has been sent clearly informs customers of their rights and gives them another 30 days from receiving the text to exit their contracts without penalty.
Agreed to refund customers left out of pocket. Vodafone has refunded customers who contacted it to complain, paying them the difference between the cost for the number of text messages, calls or the amount of data at international rates, and the £5 Roam-further charge, on the basis that they may have been unaware of the changes. It says it will consider other requests for refunds on a case-by-case basis.
Updated its guidance and processes. Ofcom says this is to ensure Vodafone can better assess whether customers will be negatively affected by changes to contract terms, and improve how it tells customers about contract changes and their right to exit without penalty.
What does Vodafone say?
A Vodafone spokesperson said it originally notified customers of the changes to its roaming policy between April and May, had credited some customers who'd complained and would look at further requests on a case-by-case basis.