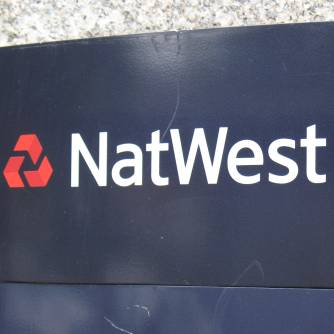 Fraudsters are tricking victims into handing over personal details by sending fake texts which appear to be genuine NatWest messages – and have used the sophisticated scam to steal more than £100 from one woman.
Scammers are able to make the fake texts appear in the same message chain as previous, genuine messages from NatWest – meaning it's almost impossible for customers to spot.
Action Fraud, the UK's national reporting centre for fraud and cybercrime, is warning people about the scam – which is also targeting non-NatWest customers – after a woman lost £130 when the fraudsters followed the fake message with a phone call.
See 30+ Ways to Stop Scams for ways to protect yourself online.
How does the scam work?
The sophisticated text scam spoofs the 'alpha tag', which usually appears as a name, such as NatWest, rather than a number at the top of a text message chain.
The scam message contains a link leading to an exact replica of the NatWest website, which asks the victim for information such as their address, PIN and debit card number.
Here's an example of the type of scam messages: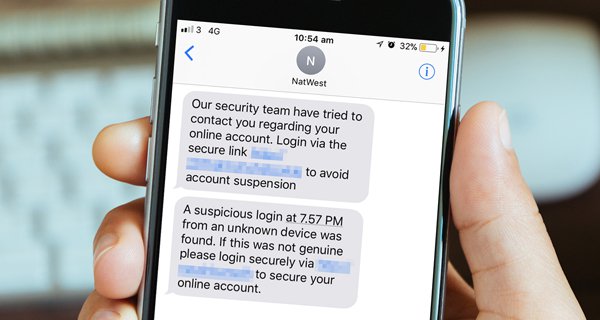 Scammers stole £130 from one victim
In one case, highlighted by Action Fraud, a victim had ignored the first scam text, which urged her to "avoid account suspension", but was then targeted in a follow-up phone call.
The fraudster posed as a member of NatWest's security team and said she would be sent a text message with a six-digit security code. The text, which was a genuine NatWest text and had a warning not to disclose the code, came through instantly and the fraudster convinced the victim to hand it over.
The victim then got another legitimate text from NatWest saying a different mobile number had been registered to her NatWest mobile banking app. When she checked her account she discovered £130 had been stolen using the 'Get Cash' function on the Natwest app.
How to spot the scam
If you receive a suspicious text that appears to be from NatWest, forward it to the bank on 88355 so it can be investigated. Don't reply to the text or click on any links or attachments.
If you receive a genuine text from an organisation such as a bank or the police, remember:
It will never ask for your PIN or online banking password.
You'll never be asked to update your personal details by following a link in a text.
It will never ask you to transfer money to a new account for fraud reasons, even one in your name.
See Action Fraud for more information on how to spot scams. If you fear you've been a victim of a scam, report it.
What does NatWest say?
When we initially approached NatWest about this type of scam a few weeks ago, a spokesperson said it is relatively easy to make text messages appear as though they have come from someone other than the sender.
He said the bank is working with mobile networks and lobbying at industry level to try to combat the issues.