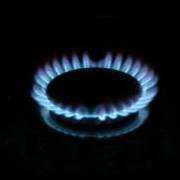 Gas and electricity supplier Spark Energy has apologised after a debt collection firm contacted a number of its ex-customers and wrongly told them they owed money - even though some closed their accounts years ago.
MoneySavingExpert.com has heard from several former Spark Energy customers who have recently received texts or emails from Opos - which describes itself as a "leading provider of debt collection" - even though in some cases they switched away to another firm as long ago as 2015.
Spark Energy, which has about 300,000 customers, said that "human error" is to blame for a "small number" of customers being wrongly chased for payment, and pledged to contact customers who've been affected to say sorry.
But it's the second time in three months that the company has had to apologise for a billing error. In December MoneySavingExpert revealed that Spark Energy customers had been chased for payment by debt collectors before their bills were due.
To check if you're on the best energy deal and see if you can save £100s/year by switching, use our free Cheap Energy Club.
'I left Spark Energy in 2015 - I cannot understand it'
Former Spark Energy customer Diana Barber told us: "I have received a text from Opos telling me that I owe money to Spark Energy and that to avoid legal action and a collections home visit I must contact Opos today.
"I texted back and said I'm not a Spark Energy customer. They texted back to say I must contact them. I rang them and they said this is for a debt of £65 from January 2014. I was a customer of Spark Energy then [but] have never had any correspondence since I left them in 2015 and so cannot understand this alleged debt."
Another former customer, Robin, said he was still being sent "banal, machine-like emails chasing a sum of £25 which I do not owe".
Adam, another former customer, tweeted Spark Energy on Monday to say: "I moved to another energy supplier in April 2015 and settled my final bill with Spark. I have the bank statements to prove this. However, you have instructed a debt agency to chase me over a bill that I have already paid - why?"
Adam told us that he's since heard from Spark Energy and been told that he was contacted in error and will no longer be chased for payment. He added: "They must have a terrible billing system if they are chasing people for three-year-old debts that don't actually exist... It's a bit unnerving."
I've been contacted by Opos - what should I do?
Spark says some current and potentially some customers who have recently left the firm have been contacted by Opos due to legitimate outstanding debt - so if you've received a text or email chasing payment, DON'T just ignore it.
But if you have already closed your account AND think you've been contacted in error, ring Spark Energy on 0345 130 0835. You can also let us know at news@moneysavingexpert.com.
Spark insists that those contacted in error won't see any change to their credit scores.
It's worth noting that under regulator Ofgem's rules, if your energy supplier is at fault, it cannot seek additional payment for unbilled energy used more than 12 months prior to the error being detected and a correct bill being issued. Each such 'back-billing' case is looked at on its own merits, but for full info on how these rules work see Ofgem's website.
Under Ofgem's licence conditions, suppliers must also take all reasonable steps to send a final bill or statement within six weeks of a contract ending.
For more on how you can challenge incorrect bills, see our Energy Mis-billing guide.
What does Spark Energy say?
A spokesperson for Spark Energy said: "A small number of our former customers have received communications regarding closed accounts which was unfortunately caused by human error."
The spokesperson confirmed that this error was Spark Energy's rather than Opos's, and added: "We'd like to apologise to any of our former customers who received these communications. We'll be getting in touch with the customers affected to apologise for this mistake and we'd encourage anyone who thinks they've been affected by this to get in touch."
Spark hasn't told us exactly how many ex-customers were wrongly contacted, but says fewer than 10 people have approached it after getting the correspondence from Opos in error.
We have also contacted Opos for comment and will update this story once it responds.