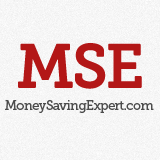 MoneySavingExpert is 15 years old this week – and to celebrate, we've had a look back at some of our best moments.
The site was officially launched on 22 February 2003 and quickly became the UK's biggest consumer website. As Martin says in his video below, MSE's been hailed as "one of the biggest causes of social change in Britain in the last decade" – and up to 18 million users now visit the site each month.
Over the last decade and a half we've helped people save week in, week out on everything from mortgages to groceries, while our campaigning journalism has won notable victories on topics such as council tax and student loans.
We led the charge in the campaign for banks to repay customers for PPI mis-selling – which has subsequently seen people reclaim over £20 billion – and were also a key player in the fight against unfair bank charges, for which consumers have reclaimed over £1 billion.
While our ethos has remained the same throughout – to fight the consumer's corner – we've undergone some pretty radical changes including the launch of our Cheap Energy Club and MSE Credit Club, and the website itself has had a fair few facelifts. We've even featured in a Top 40 chart hit...
Martin: 'A thorn in the side of those who want to screw consumers'
MoneySavingExpert founder and executive chair Martin Lewis said: "Happy birthday MoneySavingExpert. I can't believe my web baby is now 15 – with pimples, talking back to those in authority and fighting for its independence, and I wouldn't have it any other way.

"This site, it was once said to me by a senior journalist at the BBC, has been one of the biggest causes of social change in Britain in the last decade, empowering people to take action, take on big corporates, take on companies. It could be up to £10 billion of PPI alone has been reclaimed – many billions more have been saved."

Watch Martin's full birthday message below:

https://www.youtube.com/embed/JVc7X7C8uP0