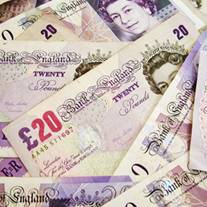 Consumers received a massive boost this morning as the banks' trade body pulled out of legal action to stop the multi-billion pound payout of payment protection insurance (PPI) compensation to mis-selling victims.
It is estimated victims could be due a combined £9 billion in compensation as a result (see the PPI reclaiming guide for template letters to help your cause).
The British Bankers' Association (BBA), which was representing its members in court, today announced it would no longer fight last month's High Court ruling which upheld key Financial Services Authority (FSA) rules implemented last December.
These rules force banks to review past sales of PPI and contact those mis-sold to offer redress.
The UK's biggest bank Lloyds Banking Group announced last week it was pulling out of the case, setting aside £3.2 billion in compensation, while Barclays also withdrew this morning (see the Bank-by-bank MSE News story for what your provider's doing).
Banks and other lenders flogged PPI for years – designed to cover loan or credit card payments if you cannot work – to consumers without fully explaining what it covered. In the worst cases they lied by telling customers it was a compulsory element of a loan or simply added it without the borrowers' consent.
Massive victory
Martin Lewis, MoneySavingExpert.com creator, says: "This is a wonderful day for consumers. For once, the banks have done the right thing and backed down. As much as £9 billion that was wrongly taken from consumers could now be paid back – an economic boost as money from banks' coffers will move into the pockets of real people.
"Everyone who has got or had a loan or credit card in the last six years should check their policy now to see if they have this insurance. If you do, and were told it was compulsory, if you were given employment cover but you were self-employed, or if you were not asked about a pre-existing condition, you are likely to be a mis-selling victim.
"Reclaiming should now be easier. Hopefully, people will stop unnecessarily using claims handling firms that take 25% of their cash and go through the simple process of complaining to the bank, then going to the free Ombudsman if that doesn't work."
While banks must now review old sales and contact those mis-sold it doesn't guarantee a payout, meaning victims should try themselves.
Not only have many banks mis-sold PPI for years, most (other than Santander) have not been handling complaints since the BBA announced it would launch a legal challenge last October. However, this unofficial hold is now over.
The BBA says in a statement: "In the interest of providing certainty for their customers, the banks and the BBA have decided that they do not intend to appeal.
"We continue to believe that there are matters of important principle which we will be taking forward in other ways with the authorities."