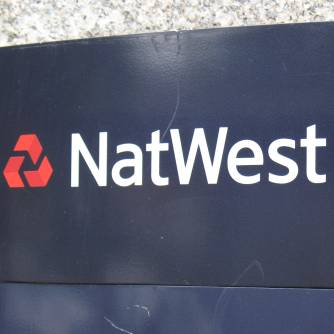 More than 100 NatWest customers have been locked out of its online banking and mobile app because of a bizarre technical glitch which apparently penalises good grammar, MoneySavingExpert can reveal.
The bank says it's trying to fix a problem with its mobile app which occurs when a customer sets a 'nickname' for their account which includes a special character, such as an apostrophe.
Customers who've used anything other than letters or numbers in their account nickname have found they're unable to access their account either online or via the app - and haven't even been able to request their account is individually unlocked or re-register. Instead they've had to wait until NatWest has done a regular "sweep" of all affected accounts.
NatWest, which was alerted to the problem as early as last October, says it has been unlocking the affected customers' accounts every month, and those currently locked out will be able to re-register access their accounts on Wednesday. It says it will have fully fixed the problem early in March.
For tips on choosing the best bank account and are current top picks, see our Best Bank Accounts guide.
'Locked out for calling it "Jane's account"'
We first heard about the problem from MoneySaver Jane, who said: "There is an issue with their online banking. If you change the name of your account to something more friendly via the Edit Account Nickname option and include any non-alphanumeric characters - eg, an apostrophe, "Jane's Account" - the change is allowed.
"But you are then unable to log back in to internet banking either on the web or via the mobile app. So I and all the other customers are now unable to access our accounts to check we've been paid, pay bills etc."
Jane said she believes NatWest should be proactively warning customers of this issue.
We've seen a number of tweets from others affected by the problem, dating back to the start of January:
@NatWest_Help any news on my account? I still cannot access it due to the apostrophe in my account nickname. Was quoted January for you to remove the apostrophe. Would be handy to see my account finally.

— Brendan Roberts (@bbbrendannn) January 3, 2018
hey @NatWest_Help just a lil reminder your tech support team said they'd sort out my online banking/app issues at the end of the month...

i can't login because i have an apostrophe in my bank's nickname and your system considers that invalid...

— matt (@matt__hesketh) January 31, 2018
Been locked out my online banking for two weeks because I put a ' in the nickname of my account. Sort it out @NatWest_Help

— isabelle• (@izzyjackson24) February 5, 2018
How can I avoid this happening?
Just make sure that if you set an account nickname in the mobile app, you only use letters or numbers. Avoid using any special characters such as apostrophes or commas - even if it's at the expense of good grammar.
I'm locked out - what should I do?
NatWest says it will do its next reset of affected accounts on Wednesday - after that, you'll be able to re-register to use the app and online banking.
NatWest said customers can use telephone banking or visit their nearest branch in the meantime.
We asked NatWest if it would consider paying affected customers who've been unable to access their account compensation, and it's said it will consider requests on a case-by-case basis.
What does NatWest say?
A spokesperson said: "We have over 5.6 million customers using our mobile app, and this issue is only affecting a very small minority of them and will be fixed."