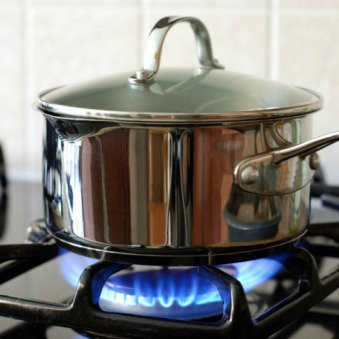 Millions of households face paying an average of £57 a year more from Sunday 1 April as the energy price cap for prepay and vulnerable customers rises by 5.6%.
In February, regulator Ofgem announced it was increasing the prepayment price cap – introduced in April 2017 – from the current average of £1,031/year to £1,089/year based on typical use. This could affect about four million prepayment customers and a further one million vulnerable customers on standard credit meters.
And now MoneySavingExpert can reveal that most major energy providers have responded to the raised price cap by hiking their prices to just shy of the cap- meaning millions will start paying more from next month.
Ofgem says the rise is due to higher wholesale energy costs – what suppliers pay for gas and electricity – and the price of supporting low-carbon energy.
To check if you can switch to a better deal and save £100s on your energy bill, use our free Cheap Energy Club.
How does the price cap work?
The price cap sets a maximum amount that suppliers can charge for each region and meter type.
Initially pegged at £1,050/yr (on average and based on typical use) when it was introduced in April 2017, the cap was lowered to £1,031/yr in October 2017. On 1 April 2018, however, the level of the cap will jump past the original limit to £1,089/yr.
The cap is reviewed twice a year – with any changes taking effect in April and October – to reflect the estimated underlying cost of supplying energy.
Martin: 'Price caps were to be the saviour of energy market rip offs but so far they are flaccid'
Martin Lewis, founder of MoneySavingExpert.com, says: "Politicians had promised energy price caps were to be the saviour of energy market rip-offs. Yet in practice, what we've seen so far is flaccid. A price cap is supposed to set a maximum price for the 'few' firms not engaging in competition. That was never going to happen. In reality, it's simply allowed all the big firms to say, 'that'll do', and set their prices within a quid or so of the maximum.
"Three of the big six providers are less than £15 cheaper than they were before the price cap came in, when we were told it would end the rip off. But there's not been a major round of price rises since then so I doubt the millions of people who've been told they'll benefit from this will be jumping for joy at this miserly 1.5% reduction.

"So forget the price cap. The best advice for most people on prepayment meters is to do a comparison to see if there's a cheaper tariff. For someone on typical bills, savings of £100 a year are possible. But as many of the poorest in society are on prepay, the sad news is that this is still an uncompetitive market, and far cheaper deals are available via switching to a normal billed meter. The big six do allow people to do that for free, provided they pass a credit check so it's worth trying, and then moving to a firm with much more competitive rates."
Suppliers are pushing their prices up towards the cap
All the major providers that we have heard from so far are pricing their tariffs within a few pounds of the cap's limit.
Four of the big six suppliers have set their standard prepay tariff at just £1/yr below the cap, while British Gas is just £2/yr below the cap, based on typical use. We've yet to see any new prices from big six supplier SSE, and other big names such as Ovo and Co-op Energy.
For most of these providers, their standard tariff is the only prepayment option they offer - so if you're with one of these, you're likely overpaying.
Other big name suppliers such as First Utility have also set their prices close to the price cap, while prepay specialist Utilita has set its price a little lower - £19/yr under the cap on average.
In comparison, the cheapest prepay deal on the market is from Iresa, costing a typical £972/yr – nearly £120 lower than the level of the cap. Yet be warned – we've had reports from users of poor service from Iresa, and it's currently under investigation by Ofgem.
The next cheapest deal which is available across all regions is from Bristol Energy, at a typical £988/yr - still £100/yr under the cap. Plus Bristol Energy scored 80% 'great' in our latest customer service poll (from 81 votes). To find your cheapest deal use our free Cheap Energy Club.
Average annual cost – dual fuel (i)
Supplier
Current cost
Cost from 1 April
British Gas
£1,029
£1,087
E.on
£1,030
£1,088
EDF
£1,031
£1,088
Npower
£1,030
£1,088
Scottish Power
£1,030
£1,088
SSE
£1,028
TBC
First Utility
£1,030
£1,088
Utilita
£1,029
£1,070
Cheapest prepay deal (Iresa)
£972
£972
Ofgem price cap
£1,031
£1,089
(i) Based on typical usage figures from Ofgem.
Switch to a credit meter to save more
If you're on prepay, the best savings come from switching to a billed meter – letting you pay for your energy by monthly or quarterly direct debit, or quarterly cash or cheque.
There's much more choice for those on a billed meter, meaning potential savings are much higher. Currently the cheapest billed meter tariff is a typical £165/yr less than the cheapest prepayment tariff, at £807/yr.
All of the big six suppliers will switch you from prepay to a billed meter for free – though most require you to pass a credit check and have a good repayment history. See our Prepaid Gas and Electricity guide for more on how to switch.
I'm on a credit meter and my prices are capped – are my prices changing?
In February, Ofgem extended the prepayment price cap to cover customers on credit meters who get the Warm Home Discount and are on their provider's standard tariff.
As it's the same price cap, prices are also likely to change from 1 April if you're covered under these conditions.
We've seen some suppliers announce an increase to these 'safeguard tariffs', which eligible customers were moved on to when the cap was extended. Of the big six, here's what we know so far:
British Gas – Rising from a typical £1,018/yr to £1,062/yr
EDF – Rising from a typical £994/yr to £1,088/yr
E.on – Rising from a typical £1,030/yr to £1,088/yr
Again, to see if you can switch and save £100s/yr use our free Cheap Energy Club.