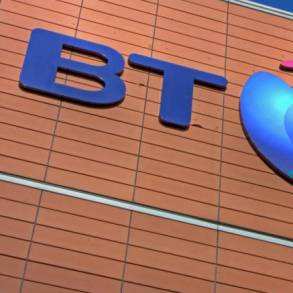 The Post Office has agreed to cut landline-only customers' bills by more than £65 a year from May, just days before BT cuts almost a million customers' bills.
A new £11.50 landline-only tariff will be available to Post Office Home Phone customers who don't have broadband, either with the Post Office or any other provider, following pressure from regulator Ofcom.
The news comes days before BT landline-only customers see their monthly phone bill cut by £7 from Sunday April 1.
The price cuts follow a review by Ofcom, which found that BT had raised prices despite its wholesale costs of providing the service falling, and other providers had followed suit.
Use our Broadband Unbundled tool to compare broadband, phone and TV packages.
I'm a Post Office customer, how will my bills change?
Post Office landline-only customers are currently charged £16.99 a month, but they will be able to switch to a new tariff which costs £11.50 a month - a reduction of 33%. The changes would come into effect in May.
Post Office, which is the second largest landline-only provider after BT, is in the process of writing to eligible customers to ask if they want to switch to the new tariff, so if you think you could be affected check your post.
If you receive a letter you will have to follow the instructions in it to sign up to the cheaper tariff - annoyingly you won't automatically be moved onto it. Here are the key need-to-knows:
You won't be eligible for the cheaper tariff if you have broadband with the Post Office or via another provider
You will have to sign up to a new 12 month contract if you switch to the cheaper tariff
You'll be charged £1.50 per bill if you opt to receive them through the post
Post Office will not be refunding or compensating customers for higher landline charges prior to the upcoming price cut.
It's unclear exactly how many customers will be offered the new tariff, but Ofcom has confirmed to us that Post Office has 10-20% of the UK's 1.5 million landline-only customers - so between 150,000 and 300,000.
But there's a possibility some of these customers may have broadband with a different provider, and so these customers won't be able to get the reduced rate.
I'm a BT customer, how will my bills change?
BT's landline-only customers currently pay £18.99 a month, but from Sunday this will drop to £11.99 (similar to how much it cost in 2009).
The cut applies to customers who only have a landline and don't have broadband from BT or another provider. Landline-only customers who paid their line rental upfront will be given £7 credit on their bill each month.
The firm has this week been writing to customers about the change. It affects three sets of customers:
700,000 landline-only customers will automatically see their next bill reduced.
200,000 Home Phone Saver customers can choose to stay on their current package or move to the £11.99 line rental, depending on which is best for them. There won't be any cost to switch but make sure you check if you'll be better off on the new tariff first.
190,000 landline-only customers who have opted for paperless billing will be written to and asked to confirm if they have broadband via another provider - if they do they won't be eligible for the price cut.
If you receive a letter and don't have broadband with BT or via another provider you need to let it know to ensure you get the discount. The letter from BT has a coupon with it, which you must send back by 31 May 2018. You can call the helpline on 0800 587 0231 with any questions.
Ofcom: 'We want other providers to follow suit'
An Ofcom spokesperson said: "Of the UK's 1.5 million landline-only customers, two thirds are with BT. This position had allowed BT to increase prices without much risk of losing customers, and other providers followed BT's lead.
"Post Office, which serves the second largest share of the landline-only market after BT, recently confirmed to Ofcom that it will be offering a new price of £11.50 from May. We now want to see other providers follow suit."