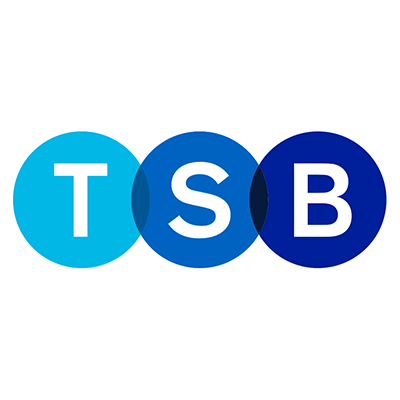 TSB customers can continue to earn £75 each for themselves and a friend they refer who switches to the bank, after an extension of its current account referral scheme.
The offer initially launched on 9 February and ended on 5 March, once a limit of 5,000 people had been referred. It's now been relaunched for a month, with no limit on the number of people who can be referred.
If you've a Classic Plus current account, you and your friend can earn £75 each if they apply for a new Classic Plus account and start their switch by Monday 9 April. The Classic Plus account is one of our top-pick current accounts for cashback – see more on how it stacks up below.
The referral scheme is similar to one run by Nationwide which allows you and your friend to earn £100 each. It is, however, possible to earn up to £200 switching to other accounts without using refer-a-friend schemes.
See our Best Bank Accounts guide for more switching offers.
Who's eligible?
To refer a friend, you must have a Classic Plus account, which needs to remain open until the bonus is paid.
The person you refer must be 18 or over, a UK resident and can't already hold a Classic Plus account at the time of the referral.
What do I need to watch out for?
To ensure you and your friend get the bonus there are a few things to be aware of:
Your friend must apply for the account and start a switch by 4pm on Monday 9 April.
You can be paid for referring up to five friends per account you hold, so could earn up to £375.
If you've more than one Classic Plus account (for example you have one in your name and one in joint names), you can refer five friends from each.

How to earn the bonus
To earn the cash, the referred friend must complete a full switch of a non-TSB current account, using the Current Account Switch Service (CASS). This takes seven working days and closes their old account – see switching tips for more.
All payments in (eg, salary) and out (eg, utility bill direct debits) will also be automatically moved across.
Here's how to refer a friend:
Fill out TSB's online form – you'll need your sort code and account number.
TSB will email and text a unique link to you, which you must forward to your friend. You can use this link for up to five friends.
Your friend clicks the link and applies for an account, then switches – they need to allow cookies in their browser.
£75 will be paid into your and your friend's accounts 28 days after their switch is completed.
The previous offer required the person referred to pay in at least £500 and have two direct debits set up within 28 days of switching, but they now don't need to do this to get the £75.
How does the account stack up?
The Classic Plus account is one of our top-pick bank accounts for cashback. Here are some of its key features:
A £5 bonus every month if you have two or more direct debits being paid from the account until 31 December 2018.
£5 cashback a month if you use your debit card at least 20 times in that month until 31 December 2018.
3% AER variable interest on the first £1,500 in your account, paid monthly. You need to pay in £500+ each month to earn interest.
It's worth noting some TSB switch incentives have been as high as £130 in the past, though there's no offer running at the moment and TSB has told us there are currently no plans to launch another.
As well as Nationwide's refer-a-friend scheme, where you and your friend can earn £100 each, HSBC and First Direct offer £50 for you and £100 for your friend.
Yet it's possible to earn more by switching your bank without referring a friend – HSBC currently offers £150 to switch plus £50 if you stay a year, and three banks offer £125 in cash or vouchers. For more details on the top bank switches, see our Best Bank Accounts guide.