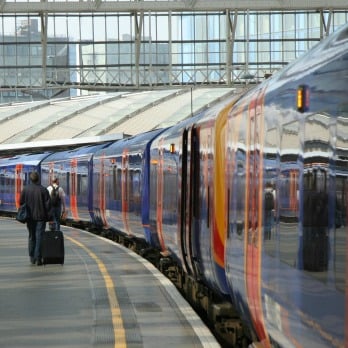 Passengers who are given a penalty fare despite having a genuine reason for not having a valid train ticket will now be able to go to an extra stage of appeal where 'mitigating circumstances' will be considered, the Government has announced.
After customers who are issued with a penalty fare have exhausted the first two stages of appeal, they will now be able to go through to an independent appeals committee which will consider 'mitigating circumstances', such as forgotten railcards.
A penalty fare can be issued for a number of reasons, such as when an individual travels without a valid ticket or is unable to show their railcard for a discounted ticket.
See Cheap Train Tickets for tips on how to find hidden fares.
What is a penalty fare and when could I get one?
Penalty fares can be issued for a number of reasons, including if you:
travel without a valid ticket
don't have the correct railcard for your discounted ticket
travel in first class accommodation with a standard ticket
are aged 16 or over and have a child rate ticket
travel further than the destination on your ticket
The penalty is £20 or twice the full single fare from the station where you got on the train to the next station at which the train stops, whichever is the greater. You will not be entitled to any railcard discount, or special fare that would have been available.
If you want to travel beyond the next station, you must also pay the relevant fare to your final destination.
Why is the new appeal stage good for passengers?
At the moment, to appeal a rail fare, you have to write to the company on the front of a penalty fare notice, and then if the appeal is unsuccessful, go back to this body with a second stage appeal.
These appeal firms don't consider mitigating circumstances, instead they would only waive a penalty fare for reasons such as the passenger being unable to buy a ticket at the station they travelled from, or if they were told they could buy on board or were given permission to travel without a valid ticket.
Different train firms are signed up to different appeal bodies, and pay them to handle the appeals.
The final stage appeals panel is different from the previous two stages in that will be conducted by an independent panel of three members, who are approved by London TravelWatch and Transport Focus. The third stage committee will also handle appeals for all train firms.
At this stage the panel will consider mitigating circumstances, such as if a passenger forgot their railcard for the second time (penalties are already waived once a year) or lost their ticket but later found it.
How do I appeal a penalty fare?
There are now three stages to appealing a penalty fare:
Contact your train company's appeal firm – You must do this within 21 days of receiving your penalty fare notice to provide information on why you are appealing.
Escalate to the second stage – If the firm refuses your initial appeal you have 14 days from the date you receive the decision to pay the penalty or appeal again. At this stage you can provide additional information, which will be considered by a different person within the appeals company.
Appeal to the independent committee – If your second appeal is declined you have 14 days from the date of the decision to pay the penalty or appeal to the new, third stage.
What does the Government say?
Rail Minister Jo Johnson said: "Rail users should make every effort to get the right ticket for their journey, but if you make an honest mistake, you should feel confident that the appeals system will recognise this and treat you fairly.
"We are simplifying the rules around penalty fares and introducing an independent appeals process to help those who make a genuine error when using the railway."