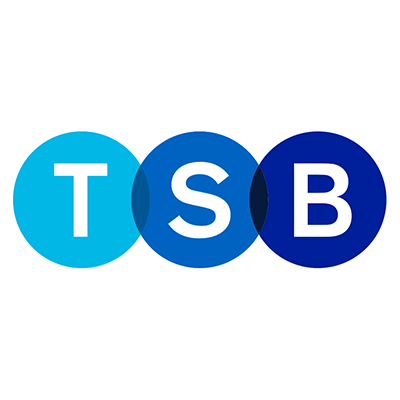 TSB has waived all overdraft fees and interest charges for personal banking and small business customers for April, after its IT meltdown dragged into its fifth day - and if you've been left out of pocket by the outage in other ways, you may be able to get cash back.
The bank had warned 1.9 million customers that its internet and mobile banking services would be down over the weekend due to a system upgrade which was supposed to be completed Sunday evening.
But since then TSB customers have faced massive disruption, with many unable to access their accounts or make payments. Some who were able to log in to their account on Wednesday have reported problems such as their balance appearing wrong or an inability to make transfers, while on Sunday a few customers claimed they were temporarily given "access" to other customers' accounts.
As of 5pm on Wednesday evening TSB said its online banking was operating at 50% capacity - so only one in two customers who tried were able to log in - while its mobile app was at 90% capacity.
Mobile banking and online banking went offline again for ALL customers at just after midnight on Thursday morning. TSB tweeted at 4am that both services were back up and running, but customers were still complaining about access issues.
We've now started hearing from customers who have got compensation as a result of TSB's problems - read our MSE News story TSB starts paying out compensation for online banking outage for full info.
If you've lost out on cash as a result of the problems you could be refunded the money, as the bank insists "no one will be left out of pocket". See more on this and how to claim below, and let us know if you're successful by emailing news@moneysavingexpert.com.
If you want to switch bank, see the best alternatives in our Best Bank Accounts guide.
TSB 'letting customers down'
Despite TSB tweeting that the bank's app and online banking were "up and running" early on Thursday morning, we've seen a huge number of angry tweets from frustrated customers today.
And over the past few days, furious TSB customers have taken to social media in their hundreds to complain.
What services have been hit?
At 5pm on Wednesday evening, TSB said some customers are still unable to log in to online banking or TSB's mobile app - and some customers have reported problems using the systems even if they are able to log in.
We did a snapshot poll of TSB customers via the MoneySavingExpert Twitter account on Wednesday afternoon - and while it's highly unscientific, of the 356 people who'd answered by 5pm, only 10% said they'd been able to use online banking without problems. A further 20% said they had been able to access it but had experienced problems, while 35% hadn't been able to access theirs. A further 35% said they hadn't tried or don't use online banking.
TSB says standing orders and direct debits have NOT been affected, and will be leaving your account as normal - money will also be coming in to your account as normal too. TSB says its telephone banking services and branches are operating as normal.
Over the past few days, there have been other problems reported too. On Sunday, one customer reportedly found they had access to other customers' accounts with more than £20,000 in, while another said they had been wrongly credited with £13,000 after logging back in.
TSB told us that these issues only lasted 20 minutes, affected "only a tiny fraction" of its customer base and were resolved on Sunday evening.
I've been affected - can I get any money back?
While the disruption this weekend was expected and customers had been pre-warned, if you think you've lost out as a result of the unexpected outage, you can try and reclaim the money. Your chances of success here likely depend on what you're trying to claim for:
If you've lost money as a result of the outage, you should be able to get it back. If for example you've been unable to log into your account and make a payment, and incurred a financial penalty as a result, you should be able to reclaim this.

If you've racked up additional costs indirectly, such as a large phone bill as a result of trying to sort out problems caused by the IT issues, you could also try and claim for these when you put in a complaint - be specific, and use details any losses, with evidence if possible.

TSB's chief executive Paul Pester tweeted on Tuesday morning that "no one will be left out of pocket" as a result of the service issues, though TSB hasn't given any further details.
If you've NOT been directly financially affected, give it a go - but there are no guarantees. TSB hasn't given any indication it'll offer compensation for inconvenience - it's said only that it has a complaints form on its website that customers can use if they're unhappy.

While there are no guarantees though, it's worth submitting a complaint if you've been inconvenienced. It may help your case if you're very specific about how you've been affected, for example if you've had to take time off from work to sort out urgent problems, and itemise any related expenses.

Nicky Morgan, the chair of the Treasury Committee - a cross-party group of MPs - has called on TSB to let customers know "how they can expect to be compensated", so it is feasible that some compensation could be paid out. If you successfully claim compensation, let us know by emailing news@moneysavingexpert.com.
To claim for expenses you've incurred or try for compensation, submit a complaint to TSB - you can do this directly via its website or using the free online complaints tool Resolver*.
Don't get what you want from TSB? You can go to the ombudsman
TSB is covered by the Financial Ombudsman Service, so if you're still not happy after it has dealt with your complaint, you can ask the ombudsman to look at your case. The Financial Ombudsman Service says you can claim compensation for losses incurred due to a bank computer glitch, although it will depend on specific circumstances.
See more details in our Financial Ombudsman guide.
What does TSB say?
TSB's chief executive Paul Pester issued a statement on Tuesday morning saying: "This isn't the level of service that we pride ourselves on providing, and isn't what our customers have come to expect from TSB, and for that I'm deeply sorry.
"We're still seeing issues with access to our digital services.
"One of the steps we need to take to resolve this is to take our mobile app and online banking down for a few hours.
"We'll be taking this offline and we hope to be back up later this afternoon."
Have you successfully claimed compensation from TSB? Let us know by emailing us at news@moneysavingexpert.com.
Additional reporting by the Press Association.