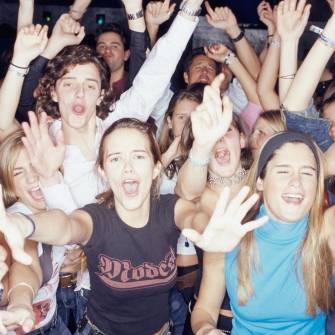 MoneySavingExpert founder Martin Lewis has urged concert-goers not to buy tickets from the secondary ticketing website Viagogo after it was threatened with court action by the competition watchdog.
Three major secondary ticketing sites - StubHub, Get Me In and Seatwave - have formally committed to ensuring better information will be given about tickets being resold through their sites, after the Competition and Markets Authority (CMA) identified problems last year.
However, Viagogo has not currently said it will make changes the CMA considers necessary, and the CMA has notified it that it will face court action unless it commits to addressing concerns.
See our Cheap Tickets guide for what to watch out for when buying cheap theatre, sport and gig tickets.
Martin: 'Unless it radically changes I would never buy from Viagogo'
Martin Lewis, founder of MoneySavingExpert.com, said: "It's quite staggering that Viagogo has not agreed to the CMA's terms to make it clear that if you buy tickets through it there might be a risk you will be turned away, or not know what seats you will get or who is selling the tickets.
"These are seemingly remedial and necessary measures for a secondary ticketing site. It is of great concern that this company - which is the one I seem to receive the most complaints about - has not yet agreed to make even these basic changes, even though the CMA has investigated it and has asked it to.
"I personally know that unless it radically changes I would never buy tickets from Viagogo, and would caution anybody now if they are looking at secondary ticketing sales not to use Viagogo.
"If the CMA pressure isn't enough, customers turning away in droves may be the only way to get it to improve."
What have the sites agreed to do?
StubHub, Get Me In and Seatwave have agreed to make clear:
whether there is a risk a customer might be turned away at the door
which seat in the venue the customer will get
who is selling the ticket, so customers can benefit from enhanced legal rights when buying from a business
What problems did the CMA find with secondary sellers?
The CMA's enforcement action, launched in November last year, followed a thorough investigation which identified concerns that consumers who used StubHub, Get Me In, Seatwave and Viagogo were not being told:
about restrictions on using a resold ticket that had the potential to lead to a buyer being denied access to an event
where exactly in a venue they would be seated
the identity of the sellers they are buying from – for example whether the seller was a business and/or connected to an event organiser
As part of this investigation, the CMA also raised a number of other concerns with Viagogo, including:
a failure to fully comply with a commitment given to the CMA in 2015 to make its customers aware of the face value of tickets
making statements about the availability and popularity of tickets on its website which had the potential to mislead consumers or rush them into making a buying decision
problems encountered by its customers in getting their money back under the guarantee
businesses advertising tickets for sale on the website that they do not yet own and therefore may not be able to supply
What does the CMA say?
Michael Grenfell, the CMA's executive director for enforcement, said: "Thousands of people use secondary ticketing websites to buy tickets for concerts, theatre and other events. So it's crucial they are told what they are buying, from whom they are buying it, and whether their ticket might not actually get them into the event.

"We welcome the changes already made and new commitments we've been given by StubHub, Seatwave and Get Me In to improve the information on offer, so that people can better judge whether they're getting a good deal.

"But all secondary ticketing websites must play by the rules and treat their customers fairly if anything goes wrong. We take failure to comply with consumer protection law very seriously.

"So far Viagogo has failed to address our concerns, and we are determined to ensure they comply with the law. We are prepared to use the full range of our powers to protect customers – including action through the courts."
Viagogo did not respond to requests for comment.