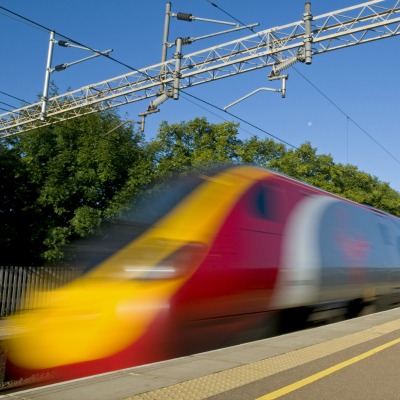 The entire train ticketing system could be overhauled after Britain's rail companies and an independent transport watchdog called for radical changes.
The Rail Delivery Group - an organisation which represents train operators - says ticketing laws introduced in 1995 have been gradually tinkered with for the past two decades meaning there are now around 55 million different fares to buy, and so it's difficult for customers to know if they've got the best value fare.
As well as requiring each of Britain's 2,500 railway stations to sell tickets to every other station, the Rail Delivery Group says the regulations have failed to keep pace with the rise of smartphone technology or how people work and travel today, with part time working and self-employment having increased by over a third in the past 22 years.
New research shows that only 34% of rail customers are very confident that they bought the best value ticket for their last journey and just 29% were very satisfied with the experience of buying their ticket.
On the back of the research rail companies will be working with Transport Focus, the independent passenger watchdog, to launch a public consultation in June to hear the views of businesses, passenger groups, stakeholders, employees and the public on what fares should look like in the future.
Find hidden fares and split tickets with our Cheap Train Tickets guide.
What could change?
At the moment, it's unclear exactly what could change, but the Rail Delivery Group says the consultation could lead to an entire overhaul of the fares system.
The industry's proposals will be designed to be 'neutral' in overall revenue terms with no change in average fares - though individual fares could rise.
In particular there are anomalies in the fare system at the moment, which the Rail Delivery Group says could get ironed out, including:
Split ticketing – where a customer ends up only being able to get the cheapest fare by splitting their journey and buying multiple tickets for different parts of their route. See Split Ticketing for guidance on how to do this.


Inflexible seven day, monthly or annual season tickets – smart ticketing, which is similar to Transport for London's Oyster card as it allows you to buy tickets online and load them onto a physical card, could offer better products to passengers who work part time. Because smart schemes have been required to sell the same products as the paper tickets, this is often not possible.


Through-ticket peak-time premiums – where a customer takes a journey involving more than one leg. The first leg is on a peak-time train and the second leg is on an off-peak service. The customer might be charged a peak-time fare for the whole journey because regulation means train companies have to offer one through-fare. For example, a passenger travelling from north to west via London can end up paying for a peak fare for their entire journey when half their trip is on an off-peak service.
'Rail passengers want a simpler, more understandable and modern fares system'
Paul Plummer, chief executive of the Rail Delivery Group, said: "As part of the industry's plan for change, we want to work in partnership to drive root and branch reform of well-meaning but out-dated fares regulation. Working together, we want to develop proposals to reform fares and regulation to make it easier for our customers to get the right ticket, enhancing trust in the system and supporting continued investment to improve the service.

"Unpicking the regulation of a £10bn-a-year fares system that underpins such a vital public service means there are no quick-and-easy solutions. The change that's needed won't be easy and the industry doesn't have all the answers, which is why we want to hear views from passengers, communities and businesses in all parts of the country.

"There have already been improvements and more are on the way but this consultation will enable us to create a clear roadmap with the country so that we can make the right changes for the long-term more quickly."

Anthony Smith, chief executive of Transport Focus, said: "Rail passengers want a simpler, more understandable and modern fares system which matches the way we now travel.
"Opening up the debate and looking at the pros and cons of various reform options is welcome. Transport Focus will make sure the passenger voice is heard in these debates."