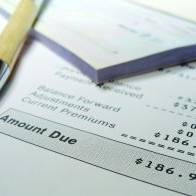 Family members of those with a 'severe mental impairment' have told how they've successfully reclaimed £1,000s in council tax overpayments, after a MoneySavingExpert investigation revealed 10,000s may be paying too much tax.
By law, someone who has been medically certified as having a permanent condition that affects their intelligence and social functioning (eg, Alzheimer's or severe learning difficulties, but many other conditions may apply) can be 'disregarded for council tax purposes' in England, Scotland and Wales. It means you can claim:
A 25% discount – if you live with someone with a severe mental impairment and no other adults, or only adults who have also been disregarded for council tax purposes.
A 100% discount – if you have a severe mental impairment and live alone.
We began raising awareness of this issue more than 18 months ago and in September last year we released our Disregarded Discount report highlighting the scale of the problem. It revealed that tens of thousands could be missing out on the 25% discount, worth an average £400 a year, and there's huge variation across the country in the proportion of households claiming it.
See our Council tax discounts for 'severe mental impairment' guide for full help on how to claim.
'I received the refund within weeks'
Christine Peel, of South Tyneside, found out about the discount through MSE six months ago. Her mother, who has Alzheimer's as well as Parkinson's, has lived in a care home since 2014, but was living alone when she was diagnosed in 2005. She received a backdated 100% discount for the time she lived at home with the conditions, totalling £6,399.
Christine said: "I had no idea people with mental impairments do not have to pay council tax until I saw a link to MSE's article on Facebook. I was interested because I saw it could be claimed retrospectively.
"I thought it would be a lot of hassle, but once I got hold of all the evidence I received the refund within weeks. I am grateful to MSE as I would never have known that this refund was available - and wonder how many other people are not aware of this either."
Richard, who lives in Redditch and asked not to give his second name, claimed £7,000 of backdated council tax on behalf of his 96-year old mother, who had a cerebral stroke in 2008 causing dementia-type symptoms of forgetfulness. Thanks to information given to Richard at an Alzheimer's Society seminar at his local GP's surgery, and on the MSE website, she received a reduction as far back as 2008. Now, as she lives alone, she has a 100% discount going forward.
Richard said: "The information is not widely publicised, but once found, it proved a relatively straightforward process. It took from November 2017 until January 2018 to complete, and is extremely useful in enabling my mother to remain in the comfort and security of her own home with a suitable care package. Additionally, that reduces the burden upon NHS and social care authorities.
"My family is most grateful for the information and help provided by the Alzheimer's Society and MoneySavingExpert."
It's important to understand though that while we've had a huge number of success stories like Christine's and Richard's, not all councils allow you to apply for a backdated discount, though MSE has campaigned for clarity and consistency on this. See full info in our Council tax discounts guide.
'Too many struggle to make an application'
Kirsty Good, campaigns editor at MoneySavingExpert, said: "This discount exists to help some of society's most vulnerable people, but it's completely under-publicised. Even if potential claimants manage to hear about it, too many are given the run-around by their councils and struggle to make an application. The result is thousands of people have potentially been overpaying on their council tax for years.
"There should be a standard application process for all councils, with clear rules on rebates and better training so frontline staff can help those most in need to claim.
"If you think you might be eligible, first speak to your doctor about whether you have a severe mental impairment or not. If you do, ask your council for the 'SMI' application form. MSE and charities such as Alzheimer's Society, Carers UK and Dementia UK have free claiming help and information. Armed with the facts, the chances are you'll know more than the council, so persevere."
Lee Allen, Alzheimer's Society services manager for Worcestershire, which ran the seminar Richard attended, said: "Lack of awareness and information about council tax discounts, and other financial support out there, only makes the situation harder for people with dementia. It's crucial that discounts are clearly signposted locally, and simple to apply for, to make sure people get the support they are entitled to."
What do councils say?
David Riley, financial support manager for Redditch Borough Council, said: "All of the details of our discounts are in explanatory notes sent out with bills and they're also on our website and our team are always happy to advise."
A spokesperson for South Tyneside Council said: "We are fully committed to making residents aware of the discounts available for council tax.
"These discounts are publicised both on the council tax leaflet which is sent out with every council tax bill and the council's website.
"However people must apply for the discount. We would encourage people to contact the council tax team who will provide comprehensive advice on the qualifying criteria and supporting evidence required. This will ensure that where appropriate, discounts and exemptions are fully backdated."