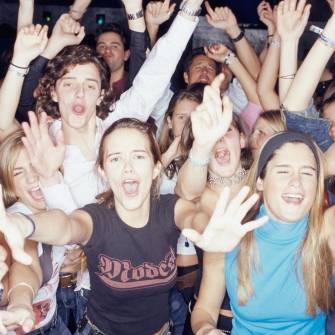 The advertising watchdog has said ticket reseller Viagogo is breaking UK ad rules after missing a deadline to make compulsory fees sufficiently clear on its website - and a minister has warned punters NOT to buy tickets from it.
The Advertising Standards Authority (ASA) has said today that is has referred Viagogo to National Trading Standards for its failure to make changes to misleading pricing information on its website.
Earlier this month MoneySavingExpert founder Martin Lewis urged concert-goers not to buy tickets from Viagogo after it was threatened with court action by the competition watchdog, and now Minister for Digital and the Creative Industries Margot James has echoed his call.
The ASA ruled earlier this year that Viagogo needed to ensure it made clear the total price of tickets - including the booking fee, VAT and the applicable cost of UK delivery - as soon as ticket prices were quoted.

The ASA says Viagogo was contacted on 19 March this year, and it agreed to make compulsory fees sufficiently clear by Saturday 26 May.
However on Tuesday, after that deadline had elapsed, the ASA said Viagogo website still included pricing information that is in breach of the ASA's ruling.
A warning notice on the ASA website under the heading 'Non-compliant advertisers' reads: "Viagogo breaks the UK advertising rules by failing to make clear upfront all fees that can be calculated in advance when making price claims on viagogo.co.uk."
See our Cheap Tickets guide for what to watch out for when buying cheap theatre, sport and gig tickets.
Minister: 'Don't choose Viagogo'
Appearing on BBC Radio 5 Live this morning, digital minister Margot James issued a strongly-worded warning to consumers about using the site - and suggested major rivals Seatwave, StubHub and Get Me In were better alternatives.
She said: "I think if there's one message I could get across to your listeners here this morning it is that there are four big choices when you can't get a ticket for an event from the primary seller and you've got to go to a secondary site. There are four choices - just don't choose Viagogo. They are the worst.
"I think the best thing is for people to be made aware. Especially because they're based outside of the UK there are limits to what we can do to single them out.
"They will have to comply with the law in the end, it's just that the other three big companies have agreed to do so in advance. But we are taking more steps to constrain the activities of secondary ticketing sites to bring them into line, to make sure that users know exactly what the charges are before they click.
"That's happening on the three sites as I say - it's not happening on Viagogo and consumers should vote with their feet."
MoneySavingExpert has contacted Viagogo for comment and will update this story when we hear back.
What does the ASA say?
ASA chief executive Guy Parker said: "Viagogo was given clear warning and handed the opportunity to play fair with consumers by removing misleading pricing information from its website; its failure to do so means it will now face the consequences. Where an advertiser or business is unwilling or unable to follow the advertising rules we will act.
"In light of Viagogo's inability to get its house in order, we're referring it to National Trading Standards to consider appropriate action."