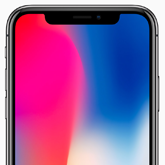 A WhatsApp bug is plaguing iPhone users so many can't see the sender's name on message notifications, but there is a seemingly easy fix.
In a snap Twitter poll we conducted tonight, of the 350 iPhone users who replied between 8.30pm and 9.20pm, a third said they now can't see the sender's name in notifications.
We haven't yet officially found out why this is happening but it appears to have hit following a recent update, with those who have turned off message previews most likely to be affected.
How to fix the 'no sender name' bug
We tried the following two steps on both an iPhone 7 and iPhone 8 where message previews were disabled and while we have not done extensive testing as the problem has only recently appeared, it fixed the issue both times. And message previews remained disabled once done.
If you're hit, give it a try. Fingers crossed...
1. Go to WhatsApp > Settings > Notifications > turn on Show Preview.
2. Go to iPhone Settings > Notifications > WhatsApp > Show Previews > Never
For lots more help to fix other bugs, see our Mobile Warnings guide, and to help cut costs, see our Cheap Mobiles guide.
What about Android?
We've seen very few reports of similar problems on Android.
As the story only broke late tonight we will update it tomorrow if further big issues are raised or the fix is not working for everyone.