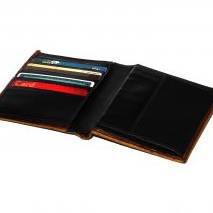 Sainsbury's credit card customers have been unable to see their recent transactions for five days - and there's no end date for when the problem will be fixed.
The bank says it is improving its online banking service for credit card holders, but as part of this customers are currently unable to see their most recent credit card transactions and will have to phone Sainsbury's for them instead.
To make matters worse Sainsbury's had problems with its phone lines between Monday and Thursday meaning some customers struggled to get through.
It follows planned upgrade work on Sunday which meant all online banking services were unavailable.
The problems come with online banking issues in the spotlight, following the massive TSB IT meltdown which saw some customers locked out of their accounts, blocked from switching and targeted by fraudsters.
See our credit card guides for the more tips on how to find the best card for you.
I'm a credit card customer - what can I do?
Sainsbury's is so far unable to say when credit card customers will be able to view their recent transactions online, other than to say it will be as soon as possible.
You can check the five most recent transactions by calling the automated credit card line 08085 405060 (which is free from landlines and mobiles) and select option 2.
If you need to discuss other recent transactions you can call 08085 405060 and speak to an advisor.
You can also check your previous statements online.
Sainsbury's has apologised for the issues but if you feel you've been inconvenienced you can also make a complaint.
What does Sainsbury's say?
A Sainsbury's Bank spokesperson said: "We're very sorry some of our credit card customers experienced delays getting through to us on the phone this week, and also while we make improvements to customers seeing online transactions.
"Customers can call us for their transaction history through our automated self-service option or by speaking to an advisor."