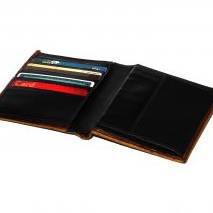 Debit and credit card holders who've been left out of pocket by the Visa outage which affected payments across Europe on Friday are being told to claim from their banks - if you're affected here's what you need to know.
On Friday a hardware failure meant Visa struggled to process payments between roughly 2.30pm and 10pm, meaning many businesses were unable to take card payments.
In some cases cardholders have found multiple transactions were processed when they tried to make one payment, meaning £100s have been ring-fenced on their card for pending transactions which has affected how they can use their card. Others have lost out in other ways, for instance by having to use a card with a worse exchange rate while abroad.
Visa says the outage was due not to a hack but a problem with its back-end processing system, and it is working with banks to try and cancel pending transactions more quickly.
See our Banking and Savings section for tips on how to pick the best accounts.
What went wrong?
On Friday Visa had a major system failure which caused intermittent problems processing transactions across the UK and the rest of Europe.
The problem was not with Visa cards themselves, but with its back-end payment processing system. In a nutshell, a business takes a customer's payment, and Visa then liaises between the business' bank and the customer's bank to enable the payment to be taken - but Friday's crash stopped this happening.
Given Visa's website says its system is capable of handling more than 65,000 transaction messages a second, you can see why this failure caused such problems.
I've been hit with multiple pending transactions - what should I do?
If you tried to make a transaction on Friday and were told it didn't go through but it's now appeared on your account, it's likely to be because it was ringfenced as a 'pending transaction'. That means the money hasn't actually left your account - but you can't use the money either until it's been sorted out.
We've seen lots of reports of this. For example, Natalie told us her payment went through on the seventh attempt, but she was left with the prior six pending on her account leaving her with no money.
Ian emailed to say he had a deposit of £500 taken twice, after the initial payment was declined. And here are some of the tweets we've seen:
@MartinSLewis @MoneySavingExp just checked my bank after the weekend & ive had a lot of duplicate spending my card is with @Lloyds #visa and they are trying to sort the issue so please everyone check your bank statements after last weekend

— Gemma Davies (@GemmaDa73255539) June 4, 2018
My card was declined on contactless payment at the chippy (fish supper on #nationalfishandchipday of course!) so I put it through on chip and pin. Checked my online banking and the "declined" payment was charged so people need to check they aren't being double charged #visa

— Ian Little (@ianjlittle) June 1, 2018
Pending transactions are likely to be removed from your account in due course, and some banks say it's already been sorted. But if you want to query a transaction, you should contact your bank - here's what each of the big banks is doing (and a link to how to contact them):
I've run up extra expenses - how can I claim compensation?
Some have said the outage has resulted in them incurring extra expenses, for example paying higher fees while using their back-up card abroad, or facing possible charges because their money was ringfenced by the pending transaction issue outlined above.
Here's one example we're seen of this:
Hello. Will customers be compensated. I'm having to use a credit card which will incur changes. I know it's not down to you but any advice would help. Thanks

— olly (@MomilnerOlly) June 1, 2018
To try to claim for expenses you've incurred, or compensation for the inconvenience, collect as much evidence as you can, including details of extra fees you've paid and associated costs such as extra phone charges.
Again, you will need to claim this from your bank - there are no guarantees, but all the big banks listed above told us customers should get in touch if they've been left out of pocket.
How to protect yourself from payment problems
There are a few steps you can take to ensure you're better prepared for any future card problems or system outages:
Have cards from different providers – we're not suggesting you apply for a new account simply for this reason, but if you do have different cards from Mastercard, Visa or American Express, it's worth taking more than one card out with you. This means you'll have an alternative way to pay - though remember the Visa outage was a back-end problem and so some Mastercard holders found they couldn't use their cards either, where Visa was responsible for processing.
Consider a back-up with a different bank – Again, we're not saying it's necessarily worth opening a new account, but if you have multiple accounts it could be worth holding at least one with a separate banking group (eg, NatWest and RBS are part of the same group) so you've got a back-up if one particular bank has problems.
Carry cash – obviously it's not a good idea to carry lots of notes but having a small amount can be helpful.
What does Visa say?
A Visa spokesperson said: "The technical issue we experienced has been resolved. Our network is working normally. If you attempted a Visa transaction that did not complete as a result of this issue, you should not be charged.
"A small number of cardholders may have pending transactions that could be limiting their spending ability. We are working with your banks to resolve this."
Visa may be called to give evidence before MPs
MP Nicky Morgan, chair of the Treasury Committee, has written to Visa asking a number of questions about the outage, including what led to the hardware failure, was there a back-up system and how will it prevent an outage from happening again.
She said: "A third of all spending in the UK is processed by Visa. It's deeply worrying, therefore, that such a vital part of the country's payment infrastructure can fail so catastrophically.
"The consequences were sudden and severe. Many consumers and businesses were left stranded on Friday, unable to make or accept payments, with chaos reported in shops
"The committee has asked Ms Hogg [Charlotte Hogg - chief executive of Visa Europe] to answer its questions on the disruption. If it is not satisfied with the response, the committee may consider asking Ms Hogg to provide oral evidence."