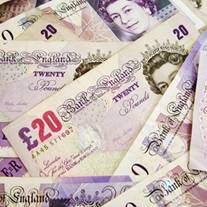 More consumers may be able to reclaim cash if they paid high levels of commission on PPI and weren't reminded of this throughout their policy, under a new rule proposed by the regulator.
The Financial Conduct Authority (FCA) has today launched a consultation regarding its new guidance on how firms decide if a customer with a payment protection insurance (PPI) has been treated unfairly.
Currently its guidance says that if a lender failed to say how much of the PPI premium was commission at the point the consumer bought it they have a case to reclaim some cash. But it is now considering whether consumers may also be able to claim if they were initially told about the commission but not reminded of it throughout their policy.
During the consultation period, customers will still be able to make complaints about commission based PPI however the response from firms is likely to be delayed until the new guidance is set, which won't be implemented until at least Autumn this year.
Remember, you do NOT need to pay a company to reclaim PPI for you. See our Reclaim PPI for Free guide.
What is PPI?
PPI stands for 'payment protection insurance'. It's designed to cover your loan or credit card repayments for a year in the event of an accident, sickness or, in some cases, unemployment.
In itself, it's not a bad product. But it's been widely mis-sold and now, because of last year's ruling called Plevin, even just having had it means you're likely due some cash back.
What are the rules about PPI commission?
In a nutshell, if you were sold PPI (and even if you knew what you were doing when you bought it), it's likely you were mis-sold it.
In 2014, a court ruling held that customer Susan Plevin was treated unfairly because she wasn't told about the large amount of commission (71.8%) taken from her PPI payment - so this can be used as a new reason to claim for compensation.
The FCA's Plevin rules mean if over 50% of your PPI's cost went as commission to the lender, and that wasn't explained to you, you are due back the extra above that - if your PPI was still active at some point since 2008.
The average commission banks were paid was 67%, meaning millions more people sold PPI are now entitled to money back, and it's worth noting that a county court has awarded a higher payment than the FCA's above 50% threshold. See our MSE Judge rules couple can reclaim all of their PPI commission News story for more.
The new FCA rule could also mean you can reclaim if you weren't reminded of the amount of commission you were paying throughout your policy - even if you were told about it at the point of sale.
I've had my PPI commission claim rejected - what should I do?
Even though it has asked firms to hold-off rejecting commission based PPI claims, the FCA says it is still encouraging people to make their claim during this period if they feel they were mis-sold PPI.
So if you've had your commission based PPI claim rejected, but feel you were not reminded about the commission throughout your policy you may want to consider putting in a new claim.
While the FCA is currently only consulting on this rule, as you must make PPI claims by 29 August 2019 this could be a way of getting ahead of the queue.
What does the FCA say?
Jonathan Davidson, executive director of supervision – retail and authorisations at the FCA, said: "This consultation provides guidance on how to ensure fair and consistent outcomes for regular premium PPI complaints.
"It supports our aim of bringing the PPI issue to an orderly conclusion in a way that secures appropriate protection for consumers and enhances the integrity of the UK financial system."