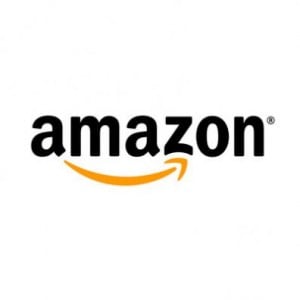 An Amazon advert offering one-day delivery as part of its Prime membership has been found to be "misleading" by the advertising regulator, after it discovered a "significant proportion" of Prime-labelled items weren't available for next-day delivery.
The Advertising Standards Authority (ASA) received 280 complaints about the retailer failing to deliver by the following day, despite advertising "unlimited one-day delivery" on its website, to encourage customers to sign up for its Prime service.
It banned the ad from appearing again in its current form, and said Amazon must make clear that some Prime-labelled items are not available to be delivered by the next day.
What did the ASA find?
The ASA reviewed Amazon.co.uk's homepage in December 2017, which said "get unlimited one-day delivery with Amazon Prime" with a link to start a 30-day free trial with Amazon Prime. It also looked at a separate page which said "Start Your Amazon Prime Free Trial Membership", alongside the claim "Unlimited one-day delivery on millions of eligible items".
The ASA said that in the absence of information to indicate otherwise, it considered consumers were likely to interpret the claim "one-day delivery" in those contexts to mean that all Prime-labelled items were available for delivery by the end of the day after the order was placed.
It found separate web pages which said that the delivery time for one-day delivery was "one business day after dispatch" and "If you choose one-day delivery, your order will be dispatched with the intention that it's delivered one day after dispatch".
But the ASA said customers were unlikely to read these pages before deciding to purchase Amazon Prime.
In its ruling, the ASA said: "Because consumers were likely to understand that, so long as they did not order too late or for Sunday delivery, all Prime-labelled items would be available for delivery the next day with the one-day delivery option, when a significant proportion of Prime-labelled items were not available for delivery by the subsequent day with one-day delivery, we concluded that the ad was misleading."
"The ad must not appear again in its current form. We told Amazon to make clear that some Prime-labelled items were not available to be delivered by the next day."
What did Amazon say?
In its response to the ASA, Amazon said the ads "did not promise a particular speed of delivery of a particular product."
A spokesperson said: "The expected delivery date is shown before an order is placed and throughout the shopping journey and we work relentlessly to meet this date. The overwhelming majority of one-day delivery orders are delivered when promised.
"A small proportion of orders missed the delivery promise last year during a period of extreme weather that impacted all carriers across the UK, and we provided support to impacted customers at the time."
The ASA said that the issue was that some Prime-labelled items were not available to be delivered by the next day – rather than being late due to the weather.
How to reclaim unwanted Amazon Prime fees
Amazon's Prime service gives users who sign up for it unlimited free one-day deliveries and access to its music and video-streaming services. They can also borrow certain Kindle books for free and get unlimited photo storage on Amazon Drive, its cloud-based storage system.

Prime's free if you sign up for a 30-day trial, but if you don't cancel during the trial period, it automatically enrols you for either a year, taking a £79 fee from your account, or a month, in which case it will take £7.99.
If you've been stung by an unwanted Prime membership fee, see our Reclaim unwanted Amazon Prime guide for more help.