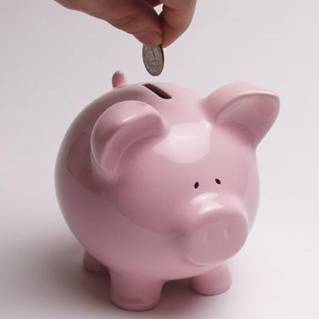 A number of major banks including HSBC, First Direct and Tesco have already raised mortgage rates after yesterday's base rate rise but have kept quiet on whether to pass on the increase for savers, MoneySavingExpert.com has found.
We've spoken to 39 major banks and building societies to ask how the rates of their standard variable rate (SVR) mortgages and tracker mortgages (which track the base rate), and their variable savings account and current account rates, are changing in the wake of the base rate rising from 0.5% to 0.75%.
The trio mentioned above all put their tracker mortgage rates up today, just a day after the Bank of England's decision to increase the official borrowing rate.
By not deciding what to do with savings, it means in simple terms they are immediately profiting from the base rate rise as they will earn more in interest from borrowers within hours of the base rate decision without passing that back to savers just yet - if at all.
Meanwhile, Barclays, Co-op Bank, Halifax and Lloyds have all said they will increase their SVR and tracker mortgage rates by 0.25 percentage points from 1 September but are so far yet to decide if they're also upping their variable savings account rates.
As that is still almost a month away they may yet increase savings rates at the same time but savers will be forgiven for having their suspicions that won't happen.
A further nine banks have confirmed they're raising the rates of their tracker mortgages in the coming weeks - as would be expected - but are yet to decide whether their SVRs and savings rates will also rise.
On the flipside Beverly Building Society, Santander and Virgin Money have all said they will increase their variable savings rates on some accounts by 0.25 percentage points, but have kept their SVRs under review.
Skipton Building Society and West Brom Building Society have said they will increase their tracker and SVR mortgages, but will also up their variable savings rates by the same amount of 0.25 percentage points.
Newcastle Building Society has said it will up its rates for its tracker mortgage and savings accounts which track the base rate, but has said it will not increase the cost of its SVRs.
The Post Office is so far the only firm to say it's upping the interest on its current account rates.
See our full base rate roundup for the latest on what lenders are now doing with mortgages and what banks are now doing on savings accounts.
'Urgently check if you can save by moving to a cheaper deal'
Guy Anker, deputy editor of MoneySavingExpert.com, said: "Yet again a number of banks have been quick to announce when they will put up their mortgage rates up but are keeping schtum on when they will pass on the rise to savers.
"The important message in light of rising mortgage rates is to urgently check if you can save by moving to a cheaper deal.
"With savings, don't wait for the banks to get their act together, as many people are on awful rates anyway and even a 0.25 percentage point rise won't make a big difference. If you earn a pittance, ditch and switch now."