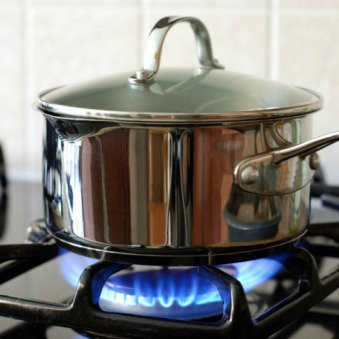 Millions of households face paying an average of £47 a year more from October after the regulator announced it was increasing its energy price cap for prepay and vulnerable customers for the second time this year.
Ofgem this morning announced that the safeguard tariff, which sets a maximum limit that vulnerable households can be charged for their energy, will rise from £1,089 a year based on typical use to £1,136 for dual-fuel customers, from 1 October.
Up to five million customers who are protected by the tariff could see bills rise as a result of the announcement, which comes after Ofgem increased to cap by an average £57 a year in April.
Ofgem said the latest rise is due to higher wholesale gas and electricity costs.
To check if you can switch to a better deal and save £100s on your energy bill, use our free Cheap Energy Club.
What is the safeguard tariff?
The safeguard tariff stops suppliers from overcharging customers on poor value deals by placing a cap on what these suppliers can charge. It was introduced in April last year for prepayment meter customers.
In February this year, Ofgem extended the safeguard tariff to protect one million more vulnerable consumers who are on poor value standard variable tariffs and receive the Government's "Warm Home Discount".
When it was introduced in April 2017 the cap was initially pegged at £1,050/yr (on average and based on typical use), then lowered to £1,031/yr in October 2017 before being increased to £1,089/yr in April this year.
Ofgem adjusts the level of the safeguard tariff twice a year.
Will my prices go up?
Potentially all five million households covered by the price cap could be hit price rises following today's announcement, though it's up to individual prepayment and Warm Home Discount suppliers to set their prices.
While it's not yet clear how actual prices will change, when Ofgem raised the cap in April, the big six suppliers responded by setting their tariffs within a few pounds of the cap's limit making the current average big six standard prepay tariff £1,088/year.
It's therefore likely suppliers will follow this pattern and increase their prices to almost the level of the new cap in October.
'Is it really much protection at all?'
Guy Anker, deputy editor of MoneySavingExpert.com, said: "After this hike, the price cap for prepayment and vulnerable customers will be just £70/yr less than for someone paying by direct debit on the average big six variable tariff. Which begs the question – is it really much protection at all?
"For anyone with a prepayment meter, the best thing you can do is check to see if there's a cheaper deal out there for you – right now you could cut your bills by up to £150/yr doing this. Better still, much bigger savings of some £235/yr are possible if you switch to a normal billed meter – the big six (and some smaller suppliers) allow you to do that for free, though most need you to pass a credit check. Likewise, if the cap applies to you because you receive the Warm Home Discount, chances are you aren't on the best deal either, so check if you can save and vote with your feet."
Check NOW to see if you can save
Don't wait to see if suppliers hike prices when the cap increases, do a comparison now to see if you can save by switching. Here's what you need to know:
If you're on prepay check if you can get a credit meter. The best savings come from switching to a billed meter – letting you pay for your energy by monthly or quarterly direct debit, or quarterly cash or cheque.

All of the big six suppliers will switch you from prepay to a billed meter for free – though most require you to pass a credit check and have a good repayment history. See our Prepaid Gas and Electricity guide for more on how to switch.

For someone on a big six standard prepay tariff, switching to a billed meter and taking the cheapest deal could save a typical £235/year - more if prices rise in line with cap.

If you're unable to get a credit meter switch to the best tariff. There are cheaper prepayment tariffs available to switch to. The current cheapest is from Our Power which has two tariffs; £940/yr for Scotland and £982/yr for England, up to £149 below the cap for average use. Use our Cheap Energy Club to do a comparison.
If you're on a credit meter you can switch and keep the Warm Home Discount. Use our Cheap Energy Club to compare and find your cheapest by selecting 'Warm Home Discount' from the filters on the left (above on mobile).
What does Ofgem say?
Dermot Nolan, chief executive of Ofgem, said: "Around five million households, including some of the most vulnerable, remain better off and are no longer overcharged for their energy thanks to the safeguard tariff.
"Any price rise for customers is unfortunate. But while the level of the tariff will rise in October, these customers can be confident that this increase is justified and that their energy bill reflects the real cost of supplying gas and electricity. There are also better deals on the market for those who want to save even more money by switching.
"Ofgem is working to put in place price protection for 11 million more households on poor value deals so that everyone pays a fairer price for their energy."