Ryanair cuts its cabin baggage allowance AGAIN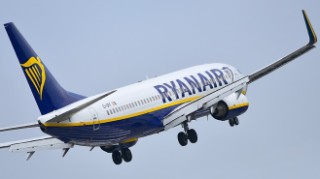 Budget airline Ryanair is changing its baggage policy for the second time this year – unless you pay at least £6 for priority boarding, you'll only be able to take one handbag-sized carry-on into the cabin on flights from 1 November.
Update 30 October: Ryanair's new hand luggage policy takes effect on 1 November. See our latest story for more information.
At the moment, all non-priority customers can bring one small carry-on AND one bigger wheelie bag free of charge, with the larger bag being tagged at the gate and put in the hold at no extra charge. After November, there will be no free gate bags.
The change comes after Ryanair changed its hand-luggage allowance in January this year to create the rule that the larger wheelie-sized bag had to go into the hold.
Master the airline's mega-strict rules for cheap flights with 20 Ryanair tips.
For all the latest deals, guides and loopholes simply sign up today - it's spam free!
Full info on how the hand luggage rules will change
Here's how the rules will change from 1 November:
Non-priority customers can only bring one free, small cabin bag on to the aircraft measuring 40cm x 20cm x 25cm (a small increase from the current 35cm x 20cm x 20cm) – which must go under the seat in front of you. You will not get a second bag free of charge.

Confusingly, Ryanair has said its bag sizer - the box used to measure your bags at the airport - will be increased to 42cm x 20cm x 30cm, which is slightly bigger than the permitted size for the free carry-on bag. This suggests there is some wiggle room, but it's best not to take any chances, because if you arrive at the airport and your bag is too big, you'll have to pay £25 to put it in the hold.


Customers who pay at least £6 for priority boarding will see no change, except the maximum dimensions of their smaller bag will increase to 40cm x 20cm x 25cm. They can continue to bring two free carry-on bags (one 10kg wheelie bag and one small bag) into the cabin.
Priority boarding costs £6 at the time of booking, or you can add it at any point before your flight for £8.
If non-priority customers want to put a 10kg bag into the hold they can pay £8 at the time of booking, or £10 to add this at any point after booking.
Currently, a 20kg bag costs £25 if you add it at the time of booking, or £40 at any point after booking.
What if I've already booked?
According to the Ryanair website, the new bag policy will apply to all travel on/after 1 November – regardless of when you booked.
The new rules will be made clear on bookings from Saturday 1 September. If you book flights before that date for travel from 1 November onwards, you will have the option to pay £8 for priority boarding or pay £10 to check a 10kg bag into the hold. You can also cancel your booking and receive a full refund.
'The change will make it almost impossible to compare flights'
MoneySavingExpert.com consumer expert Megan French said: "Ryanair says this is not a sneaky or hidden charge but rather a way to simplify its baggage policy – the change, however, will make it almost impossible for travellers to accurately compare flight prices.
"While many flight comparison sites will let you filter by hold luggage, they don't account for discrepancies within hand luggage rules and so customers could end up paying extra if they do want to take the usual cabin-sized small suitcase on board.
"Customers who want to fly Ryanair must remember before they book that they will have to pay at least £6 to take an extra 10kg cabin bag on board, or accept a very small luggage allowance."
What does Ryanair say?
Ryanair's chief marketing officer Kenny Jacobs said: "This new policy will speed up the boarding and cut flight delays.
"60% of customers will be unaffected by these changes and we expect that the other 40% will either choose to buy priority boarding or a 10kg check bag, or will choose to travel with only one (free) small bag as 30% already do so today."
For all the latest deals, guides and loopholes simply sign up today – it's spam-free!
MSE Forum
Join the MSE Forum discussion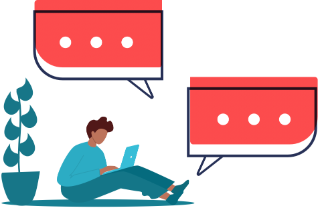 Have your say
This is an open discussion and the comments do not represent the views of MSE. We want everyone to enjoy using our site but spam, bullying and offensive comments will not be tolerated. Posts may be deleted and repeat offenders blocked at our discretion. Please contact fbteam@moneysavingexpert.com if you wish to report any comments.
Update: We are aware that some users may currently be having issues seeing the comments and we're working on it.