Firms STILL threatening to charge card fees nine months after ban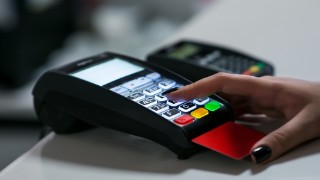 Customers are still wrongly being told they'll be charged extra to pay by credit or debit card despite a law change making such fees illegal since January, MoneySavingExpert.com has found.
New rules which came into effect on 13 January 2018 mean you should no longer be charged a fee for opting to pay by personal credit or debit card – but we've identified a number of organisations, ranging from travel companies to councils, which are still advertising such charges.
In most cases, credit and debit cardholders aren't actually being charged and there's no suggestion companies are deliberately advertising fees – most just haven't updated their payment info. But the misleading warnings may be putting consumers off paying by card and forcing them to use another form of payment instead.
Have you been wrongly told you'll be charged to pay by card – or actually charged? If so, let us know in the comments below or by email.
What does the law say?
All surcharges for paying by personal credit or debit card are now banned – this includes payment methods linked to your card, such as PayPal or Apple Pay.
Companies CAN still charge you a booking or admin fee as long as it applies to other forms of payment, and you can still be charged if you use a business credit or business debit card. For full info, see our Credit and debit card charges banned MSE News story.
How companies are STILL getting it wrong
Nine months after the law changed, we still get several complaints a week from MoneySavers about card charges. Since the start of September, we've had around 40 complaints via email alone.
Most are about small companies, with independent pubs and newsagents being the most common offenders, although we've also been contacted about taxi firms, travel agents, councils, parking firms, fast food restaurants and letting agents. In many cases, customers haven't ended up actually paying the fee – but often say they've been deterred by the warning.
For example, David was told at a pub in Wiltshire that there was a 35p fee to pay by credit card. He said: "The barmaid pointed to a sign on the bar confirming this. I then declined to use my credit card and paid by cash instead."
And Brian from Edinburgh was told he'd be charged £30 to pay for an online travel booking by credit card. "I didn't fancy paying that extra so opted to use my debit card," he said.
Which firms have given wrong info?
We can't look into every report we get, but to gauge the scale of the problem, we've investigated several reports of more established companies and councils getting it wrong:
One MoneySaver who'd booked a holiday with travel firm First Choice was looking up baggage charges on its website, and found information saying that if they paid the cost by credit card, they'd "need to pay a credit card fee". When we contacted First Choice it told us this was an error, it doesn't charge a credit card fee and it would be updating its website.


Another MoneySaver told us she'd received a council tax demand letter from Lewes District Council, which warned "there is a 1.5% charge for credit card payments". The council told us it stopped such charges well before the January deadline and added that the out-of-date wording had been "picked up" and was being changed.


Another told us they received a brochure earlier this month from travel firm Regent Holidays, advertising holidays for 2019. The brochure stated: "If you choose to pay the balance of your holiday by credit card a 1.98% levy will be charged, and a 2.5% levy will be charged for Amex."

When we contacted Regent Holidays it told us it "complied fully with the new law and that no charges have been imposed on any clients paying with cards since January 2018". It added that it wasn't sure whether the brochure was created before January or whether the wording was not changed due to an error.


Train booking website Qjump also displays a message on its website that says there's a 2% fee for paying for tickets by credit card. When we contacted Qjump it said: "We are not charging any card fee for the customers from January – for now, a card fee is charged only for corporate customers." It said our query about the messaging would be passed on to the relevant department.

Some ARE actually being charged extra fees
Although in most of the situations we have investigated consumers aren't actually being charged to pay by card, some MoneySavers have told us of cases where they have been.
For example, Sharon from Newcastle told us: "The corner shop below has repeatedly charged a fee for using card or Apple Pay. I've tried to tell them it's illegal, but they still do it."
And Steven from Hertfordshire told us a nearby restaurant was still charging. He said when he raised this with them they were "very dismissive and seemed to think they had done nothing wrong".
What should I do if a company tries to charge me?

If a company tries to charge you a fee simply because you are choosing to pay by card, you can refuse and complain to the company saying this is not allowed. Try showing it the official Government announcement about how the new rules work, and you can see full info in our Credit and debit card charges banned MSE News story.
As mentioned above, many firms will just be displaying outdated information, but if they do tell you that you will be charged, always check before paying.
If you're still having problems, you can report the company to Trading Standards.
'Nine months on, nobody should be getting it wrong'
MoneySavingExpert news and features editor Steve Nowottny said: "In the days following the law change, there was understandably some confusion about the ban on card charges and we saw some companies wrongly tell customers they'd have to pay extra. But nine months on, there's no excuse for firms to be getting it wrong.
"If you're wrongly told you'll be charged to pay on a personal card, you should confront the seller and explain the law. If they don't budge, you should report them to Trading Standards – and let us know too."
What does Trading Standards say?
A spokesperson from the Chartered Trading Standards Institute said: "The legislation is clear that business cannot charge or advertise to charge an additional fee for consumers buying goods using a credit of debit card.

"Deliberately advertising additional fees could be misleading and a criminal offence. If you suspect a trader is applying surcharges, please contact the consumer helpline on 03454 040 506."
For all the latest deals, guides and loopholes simply sign up today – it's spam-free!
Join the MSE Forum discussion