Primera Air collapses – latest info and your rights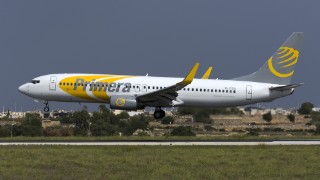 Budget airline Primera Air has stopped operating and grounded all flights, leaving passengers £100s or even £1,000s out of pocket. If you're affected, here's what you need to know and what you can try to get your money back.
A statement on Primera Air's website says that it has ceased all operations and is entering administration. It has now shut down its phone lines and stopped offering help via email.
The Danish airline operated dozens of flights to and from the UK each week, and it is believed 10,000s of passengers will be affected by its collapse. Its main UK routes were between Stansted and Birmingham airports and the US and Spain.
See below for help if you've booked Primera Air flights, or if you're stranded as a result of cancellations. Also see our Holiday Rights guide for further help.
'I booked 24 hours before – I'm £900 out of pocket'
Primera Air passengers have taken to social media following the cancellations to complain and ask for help:
I'm due to fly with Primera – what should I do?
Passengers who were due to fly with Primera Air in the next few days have been told not to travel to the airport.
The Civil Aviation Authority (CAA), which regulates airlines, initially said passengers could try and contact Primera Air for a refund, but the airline's website says it can no longer be contacted via phone or email.
If you've booked a flight, here's what you can try to get your money back:
Check if you have ATOL protection – though most won't. ATOL is the name of the protection scheme run by the CAA. Sadly Primera Air didn't offer ATOL protection, so if you booked a flight with it directly you won't be covered.

However some passengers who were due to fly with Primera Air as part of a package holiday may have ATOL protection. The simplest way to check is to look at your booking – if you had ATOL protection, you should have been sent an ATOL certificate at the time.

If you do have ATOL protection, the travel firm you booked with is responsible for your flight arrangements and must either find alternative flights, so that your holiday can continue, or provide a full refund. See our Holiday Rights guide for more.

We're checking with the CAA whether some who booked a flight but no package via an ATOL-protected travel agent could also be covered by ATOL, and will update this story when we know more.


Paid on a credit card and your flights cost £100+? Try Section 75. Under Section 75 of the Consumer Credit Act, if you booked directly with a firm and paid on your credit card for a transaction costing at least £100, the card company's equally liable and you may be able to claim from it. See our Section 75 guide for more info and template letters.


Flights less than £100 or paid on a debit card? Try chargeback. Unlike Section 75, the chargeback scheme isn't a legal requirement, it's just a customer service promise. But it's worth trying and we've seen successful claims from people using this. You may be covered by the Visa, Mastercard or American Express protection schemes, and should be covered for the whole price of the flight. See our Chargeback guide for full details.


Try your travel insurance. It's worth seeing if your policy covers the airline going into administration – though many insurers won't cover you unless you have specific travel firm failure cover. Contact your insurer to check.


As a last resort, register as a creditor – but don't hold out much hope. If you paid by bank transfer and aren't protected by any of the above options, you can sign up to be an unsecured creditor – but you'll be at the back of a long queue of those trying to get their cash back. We'll update this story when we have details of how to register.
I'm stranded abroad – what can I do?
Unfortunately, the CAA says it's likely Primera Air passengers who are stranded abroad right now will have to make their own arrangements to get home. But here's what you can try:
Check if you have ATOL protection – though most won't. As above, Primera Air isn't covered by ATOL, so if you booked a flight with it directly you won't be covered. But some passengers who were due to fly with Primera Air as part of a package holiday – and possibly a few others too – may have ATOL protection. If so, the firm you booked with must make alternative arrangements for you, so contact it directly. See our Holiday Rights guide for more help.



Speak to your travel insurer. Contact your insurer to explain what's happened and check if you're covered. Unfortunately though, many insurers will only help if you're specifically covered for travel firm failure.


If all else fails... find the cheapest flights home. In the worst case scenario, if you have to book a flight home at least make sure you compare prices to ensure you get the best deal possible.

Four airlines are offering discounted rescue fares to Primera Air passengers who are stranded. They are: British Airways, Norwegian, Ryanair and Virgin Atlantic (though there's no harm comparing prices to check if it's the cheapest fare for your trip). See our Cheap Flights guide for more information on finding a decent deal.

You should also try to recoup some of the cash from any unused Primera Air tickets. See above for how to get a refund.
What about hotels, car hire and other costs?
If you can't get to your destination because your Primera Air flight's been cancelled, you could also lose out if you've already booked accommodation or further travel – these are known as consequential losses.
First, check if you can cancel these bookings and get a refund, either as part of the T&Cs or as a goodwill gesture from the provider.
If that doesn't work, check if your travel insurance will cover you. Some fuller policies give you 'abandonment protection' for consequential losses – but it's not guaranteed. See our Holiday Rights guide for a breakdown of different insurers' policies.
I was due a flight delay payout from Primera – what happens now?
Unfortunately, you may find it difficult to get your cash. Passengers have struggled to get delay payouts after other airlines – notably Monarch – have gone bust in the past.
One option is to sign up to become an unsecured creditor – but again, you'll be at the back of a long line of people claiming.
What does Primera Air say?
A statement posted by the board of Primera Air on its website explains some of the financial pressures the company has been under and says: "With a great regret, we must inform you that Primera Air will cease all operations on the midnight of 1 October 2018 and enter administration process, after 14 years of operations.
"This is a sad day for all the employees and passengers of Primera Air. The company has been working relentlessly during the last months to secure the long-term financing of the airline. Not being able to reach an agreement with our bank for a bridge financing, we had no other choice than filing for bankruptcy."
For all the latest deals, guides and loopholes simply sign up today – it's spam-free!
MSE Forum
Join the MSE Forum discussion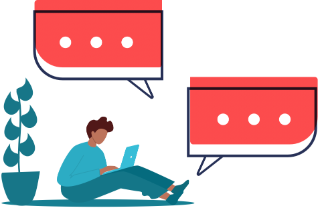 Have your say
This is an open discussion and the comments do not represent the views of MSE. We want everyone to enjoy using our site but spam, bullying and offensive comments will not be tolerated. Posts may be deleted and repeat offenders blocked at our discretion. Please contact fbteam@moneysavingexpert.com if you wish to report any comments.
Update: We are aware that some users may currently be having issues seeing the comments and we're working on it.