New pension credit rules could cost some with younger partners £7,000 a year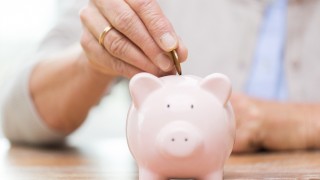 Pensioners who live together as a couple will only be able to make a new claim for pension credit when both partners are over the state pension age, under new rules set to come into effect in May - a change which could cost some £7,000 per year. If you'll be affected and are eligible to claim, do it ASAP to avoid missing out.
Pension credit gives a guaranteed minimum income to those over the state pension age, which is now 65 for both men and women.
Right now, someone over 65 living in a couple can claim pension credit regardless of their partner's age. But from 15 May 2019, those in couples will only be able to begin claiming if BOTH partners are over 65.
If you already claim pension credit and your partner hasn't reached the state pension age, you won't be affected by the change and will carry on receiving it for as long as you're eligible.
But if you don't already claim, are over 65 or will be before 14 May, have a younger partner and meet the income criteria, make sure you apply as soon as possible. The official deadline is 14 May 2019 (though in practice you've until 13 August 2019 to apply as you can backdate a claim by up to three months).
It's estimated over 50,000 pensioners with younger partners could claim currently but don't - so if you're eligible, apply as soon as possible. After May, those in a couple where one partner hasn't reached the qualifying age will need to apply for Universal Credit instead.
See our Pension Credit guide for more help boosting your state pension.
What is pension credit?
Pension credit is a benefit which some can apply for to top up their income once they've reached state pension age. There are two elements to it:
Guarantee credit. If your weekly income is less than £163 for a single pensioner, or your joint weekly income is less than £248.80 as a couple, your income will be topped up to this level.


Savings credit. This is mostly available for those who reached state pension age before 6 April 2016, and have some savings for retirement. You could be eligible for up to £13.40 extra per week for a single person, or £14.99 per week for a couple. Find out more about savings credit.
Who WON'T be able to get pension credit after May?
From 15 May 2019, those who become eligible for pension credit won't be able to apply for it if they have a partner who hasn't yet reached the qualifying age.
There are also some people who could end up losing pension credit they currently claim as a result of the changes. This could happen if:
You're a single pensioner and start living with a partner who hasn't reached the qualifying age on or after 15 May 2019. This change in circumstance would mean you'd need to reapply for pension credit as part of a couple - but you won't be able to do that after 15 May.


You stop being entitled to pension credit because of a change in circumstances, and become entitled again at any time on or after 15 May, but your partner hasn't reached the qualifying age. Potentially some in this situation could be currently claiming pension credit but end up no longer being able to as a result of the changes.
If you currently receive pension credit (or start receiving it by 14 May) you'll carry on getting it even if you have a younger partner.
What counts as a 'couple'?
The Government defines a partner as "a person you live with as if you were a married couple", regardless of whether or not you are married or in a civil partnership.
There's no strict definition of what it means to live with someone "as if you were a married couple" in law. But the Department for Work and Pensions told us friends living together or even siblings wouldn't count as a couple - it therefore seems you need to be in some kind of romantic relationship to count as being part of a couple, but if in doubt check.
Can I still apply before the rules change?
Benefits calculator firm Entitledto estimates there are over 50,000 pensioners with younger partners who are currently eligible for pension credits but haven't yet claimed. If this is you, it's vital you act now to make sure you can carry on receiving credits after the rules change in May.

It's worth noting you can backdate an application for pension credit by three months. That means the very latest you'll be able to apply for pension credit with a younger partner is 13 August 2019 (so it'll be backdated to 14 May, the day before the new rules come in). However in this case you would need to have been eligible on 14 May - and it's best to apply as soon as you're eligible to make sure you get all the money you're entitled to.
The quickest way to make a claim is to call the Pension Service on 0800 99 1234 – see full help on what you'll need.
My partner and I won't be eligible – what can we do?
If you miss the deadline to apply for pension credit under the old rules – or you become eligible for pension credit on or after 15 May, but your partner won't have reached the qualifying age – you'll need to apply for working-age benefits instead.
This will mean applying for universal credit – although if you're over state pension age you won't have to fulfil any work-related requirements to receive it.
Those forced to claim universal credit rather than pension credit could be worse off by up to £7,300 per year. This figure is based on someone who would have been entitled to the maximum pension credit of £255.25 per week (from April 2019), but instead receives the maximum universal credit of £114.85 per week.
Of course, how much you'd be entitled to in practice depends on your other income and savings - and this figure also doesn't take into account the fact that you'll lose access to other benefits available to those receiving pension credit, such as housing benefit.
It's also important to remember that unlike pension credit, where one partner can claim for both of you, you'll both need to apply for universal credit. See our Universal Credit guide for full help on making a claim.
What does the Government say?
Pensions minister Guy Opperman said: "In 2012, Parliament voted to modernise the welfare system to ensure that couples – where one person is of working age and the other person is over state pension age – access support, where it is needed, through the working-age benefit regime.
"Pension credit is designed to provide long-term support for pensioner households who are no longer economically active. It is not designed to support working-age claimants. This change will ensure that the same work incentives apply to the younger partner as apply to other people of the same age, and taxpayer support is directed where it is needed most."
What to read next...
For more help understanding your pension and benefit entitlements, see:
For all the latest deals, guides and loopholes simply sign up today – it's spam-free!
MSE Forum
Join the MSE Forum discussion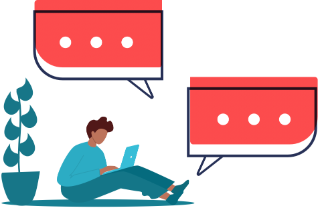 Have your say
This is an open discussion and the comments do not represent the views of MSE. We want everyone to enjoy using our site but spam, bullying and offensive comments will not be tolerated. Posts may be deleted and repeat offenders blocked at our discretion. Please contact fbteam@moneysavingexpert.com if you wish to report any comments.
Update: We are aware that some users may currently be having issues seeing the comments and we're working on it.