Residents of Norfolk village reclaim £1,000s in water bill rebates
Residents of a rural village have collectively claimed back an estimated £4,000 after word spread on a community Facebook group about surface water drainage rebates.
Reclaims have spiralled in Upton, Norfolk, since a villager posted on social media to tell of her success in getting a rebate, and more than 20 households have so far claimed.
If rainwater from your property does not drain into a public drain, maybe because you have a soakaway or similar, you may be entitled to a surface water drainage rebate.

Anglian Water says it has had a recent spate of enquiries since residents learned of the potential boon late last year.
'A chain reaction happened – families were getting £200 back each'
We were told of the residents' success by Lynsey McMaster (pictured below), who herself got £200 back.

She said: "It became clear through our village community Facebook group that a couple of people were successfully claiming back surface water charges they'd been paying to Anglian Water unnecessarily. A bit of a chain reaction happened after families were seeing refunds of around £200 following a simple phone call to question whether they needed to pay.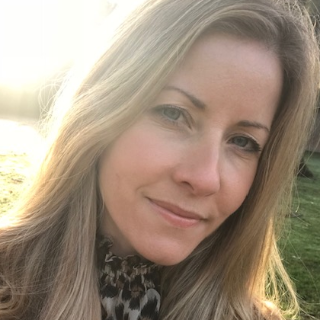 "It's a typical rural village, and a lady happened to call up, and find the process simple and straightforward. Then word spread on Facebook and by word of mouth. We thought it'd be a con at first, but I got a rebate backdated five years.

"It was all done on the phone, and Anglian Water said it'd been inundated with calls from people."
The clerk of the parish council, Pauline James, added that she hopes more of the 574 residents in the village will claim.
She said: "I am thrilled to hear that so many households have been able to claim a rebate on their surface water drainage. I shall spread the word on social media to encourage people to check where their rainwater goes so that more homes can benefit."
How to check if you're owed a surface water drainage rebate
Surface water drainage occurs when rainwater falls onto a property and drains away. Usually this drains into drains, which are owned by the water and sewerage companies, and you pay a surface water charge as part of your water recycling costs – typically £35-£38 per year, in total.
While the sewerage company and water supplier may not be the same, your water supplier usually collects charges on behalf of your sewerage company.
If you can prove that the surface rainwater from your property does not drain into the public sewer, you may be entitled to an exemption from future surface water charges. Here's how to claim:
Collect evidence. Generally, you'll be able to get a rebate and a reduction in charges if your water goes into a soakway or nearby river or canal.

You'll need evidence of where your surface water goes – the deeds to your home should tell you this.


Contact your water supplier. The process for claiming is different depending on your supplier. You can find your sewerage supplier here, and contact it for more information on the exact reclaim process.


Check if you're owed a rebate. Water regulator Ofwat says you may also be able to backdate reclaims, as several Upton residents have done.

The exact amount of money you'll get does vary between companies, and Ofwat says the rebate should date back to the point the company could have "reasonably" known you should not be paying a surface water charge. Residents of Upton have generally got about £200 back each, going back up to six years, and a reduction in future charges.
See our Water Bills guide for more information.
What does Anglian Water say?
Anglian Water, which supplies Upton, said information on whether a property is connected to a soakway or similar is usually prominent in property deeds. It has more details of how to claim on its website.
A spokesperson said: "We don't want to charge anyone for services they are not using, however this information is in your property deeds and not always known to us, so we do need customers to fill in a form so we can look into it further."
For all the latest deals, guides and loopholes simply sign up today – it's spam-free!
Join the MSE Forum discussion